Should I sleep with my ex-girlfriend's best friend?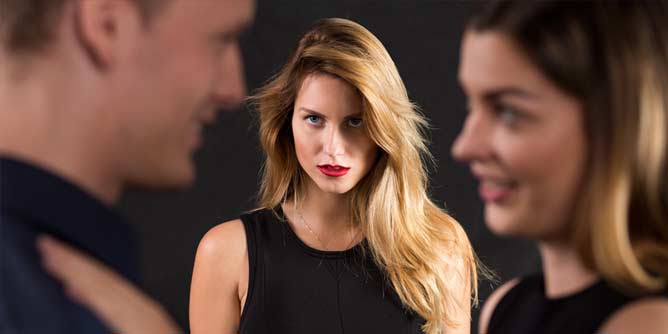 Dear Amie: I've recently broken up with my girlfriend of 5 years. It was a pretty messy break up but we've said we're going to try and remain friends. Is it okay to try it on with her best friend now that we're not together any more?
*crickets* … Are you insane, man? Let's have a little recap on your question. "Recently broken up" plus "sleep with her best friend" does not equal "remain friends" unfortunately.
It's 2019, you should be able to bang whoever you want right? You're a free and single man now. You don't have to answer to anyone, right? Well, sort of right, up until the part where you included your ex's best friend into the equation.
They say the best way to get over someone is to get under someone else. I don't know who said that but they forgot the fine print about that doesn't include shagging your ex's best friend in the wake of a messy break up. Literally the last thing you need after a messy break up is to turn it into a messy shit-storm for the sake of a root.
Ask yourself, how do you feel about your ex? Are you totally over her? The fact that you've said you both want to try and remain friends down the track, makes me think that being led dick first directly into a tricky territory will only obliterate any chances of a future friendship. If you respect your ex, it's worth reconsidering. Although it might not seem a big deal for you, it might be for her. Maybe it's not a big deal for her? Maybe she's an anomaly and she might be happy for you. However, if you have to ask, you probably already know how she's going to feel about you going to town on her BFF. Respect what the two of you had and avoid having any sexual relations with people who are in your ex's friend circle. It will only end in tears.
Maybe the ex did the dirty on you and her bad behaviour is why you've broken up? Maybe she had sex with your best friend behind your back while you were together? Are you wanting to sleep with her bestie to be vengeful? Maybe you're thinking that's justification and fair game for sleeping with her friend? Maybe, but if you value the friendship, and, you've already said you're both working towards a friendship, be the bigger man and don't add drama to your life for the sake of an orgasm or three.
With that being said, maybe it's not just a sex thing. If you feel like you could have genuine feelings for the friend, or that she might be the goddamn love of your life, of course you should go for it and just deal with the fall out of potentially losing the ex… Life's too short and all that, but I'd recommend letting the dust settle a bit first. Your move, my friend!
Copyright © 2020 Amie Wee It is illegal to use any or all of this article without the expressed, written permission from Adult Match Maker and the author. If you wish to use it you must publish the article in its entirety and include the original author, plus links, so that it is clear where the content originated. Failure to do so will result in legal action being taken.