7 Things You Should Never Put In Your Vagina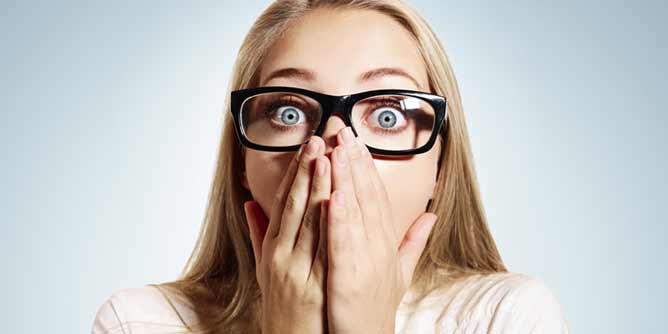 The vagina is an awesome machine. It can do some pretty remarkable things, like expand up to 200%, create pleasure like nothing you've ever known, and it can even clean itself.
It's super important to look after it properly, and while it's a lot of fun to experiment with sex and toys and all sorts of fun stuff there are some things you should never stick up there.
Douches
The news about douching is slowly getting around, but I still come across people who either don't know it's bad or don't think it's that bad so they don't really care, because they think there are some sort of benefits to be gained from it. Bottom line is, there isn't. There is absolutely no reason ever for you to douche your vagina. It will not clean it or refresh it, it will do the exact opposite. It will clear out everything. Including all the stuff you need in there to make it healthy. It can cause thrush and bacterial vaginosis as well as drying it out and causing possible tears in the lining. And then there is all the bacteria and nasties you will push up past your cervix into your uterus and possibly fallopian tubes and ovaries. It could lead to infertility, and even death in extreme cases of infection. Just don't do it. If you think your vagina smells (other than natural, normal vagina smells) then it could be a sign of an infection or illness and it's important to talk to a doctor or sexual health professional.
* As a side note, this also goes for having vaginal sex in water. The same effect of pushing water up by a penis can do exactly the same damage.
Fruit n Veg
Yes, we've all heard of the girls who like to play with cucumbers and bananas, and possibly you've seen food porn videos, but it's really not a good idea. No matter how much you wash it, it's never going to totally get rid of the bacteria and foreign particles on it, I mean, the whole banana is a foreign particle in itself!
If you DO really want to play with food then you must always cover it in a condom. I'd suggest double bagging it, just to be on the safe side.
Crappy sex toys
Sex toys are awesome and can be a great part of your sex life, but it is really important to make sure they're made of body-safe materials and that you keep them clean and hygienic with a pH balanced, antibacterial toy cleaner. Because there are no real regulations on toy materials, some companies can get away with mis-naming (or flat out lying) about what their toys are made out of, and making up buzz words and "scientific" claims that aren't true. Remember all toys, unless they're made of metal or glass, are porous and will harbour germs and nasties, even good quality silicone isn't perfect. Anything see-through is NOT silicone, no matter what the box says, and really shouldn't be used much longer than six months or so, even with regular cleaning. When buying toys it's always good to do your research and talk to the experts so you know you're getting the best thing for your bits.
Perfumes and Scents
Look, I don't know how many times and in how many articles I need to say it, but I will keep saying it til I never have to ever again... A vagina is supposed to smell like a vagina. It isn't supposed to smell like patchouli or strawberries. The chemicals that are in perfumes can do some really nasty damage to the soft membranes of the vagina and outer labia and vulva, including even burning them! Again, if your vagina smells unpleasant, like fish or dirty water, then it means there is something wrong and you need to go to a doctor. If you are sleeping with someone who does not like the smell of vagina, then my suggestion is to find someone else to sleep with.
Anything Alive
It's rare, but it does happen, that someone has heard the Richard Gere and the gerbil story or something similar and wants to give it a try vaginally.
Don't. Just... Don't. Anally either. There's not much else I can say to this one except it is cruel to the animal and highly dangerous to your bits.
Just don't.
Tongs
I don't know many women who haven't had the "OMG the condom came off and it's stuck and I can't get it out" panic. It happens to the best of us, and with sponges too (a stringless tampon that allows you to have non-bloody period sex), but never ever EVER use anything to get it out other than your fingers. If it takes a while to find, or you really think it's too far up to retrieve manually, then you must go to a doctor to get it out. I have heard some of the most horrific stories of vaginal and cervical damage done because someone tried to retrieve a lost condom with a pair of BBQ tongs. Please, for the love of your vag, please go to the doctor.
Anything Straight from the Butt
Whether you've enjoyed anal sex, or anal play with toys, before you go putting whatever it was in the butt into the vagina you need to make sure it is absolutely clean! Like washed with antibacterial soap. To avoid long delays in sexual play while you're waiting for the penis or toy to be cleaned, an easier way to avoid this is to use condoms (yes over your toys as well) and change them between anal and vaginal play. The bacteria from your anus can really stuff up the healthy pH balances and cleanliness of the vagina and lead to all sorts of infections and conditions. This also goes for wiping after you go to the loo. ALWAYS wipe front to back, and never the other way round.
If you look after your vagina, and keep her free from chemicals, outside bacteria, and foreign nasties, she will stay happy and healthy and clean with nothing getting in the way of the orgasms and pleasure she (and you) deserves!
Copyright © 2020 Eva Sless It is illegal to use any or all of this article without the expressed, written permission from Adult Match Maker and the author. If you wish to use it you must publish the article in its entirety and include the original author, plus links, so that it is clear where the content originated. Failure to do so will result in legal action being taken.