Is dating all about sex these days?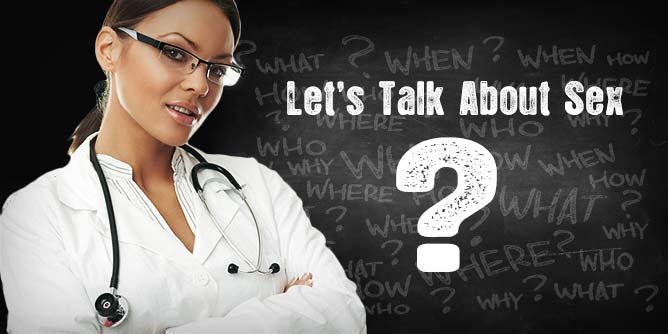 Q: After almost 20 years and a stagnant marriage I find myself back on the dating scene and it's so different to how it was before I was married! Internet dating, hook-ups, swipe left, I am so confused! Is everything about sex now? Do people still just date? Any advice or tips would be great thank you!
A. It is true that in the last twenty years, with the rise of the internet and social media, dating has changed. I wouldn't say it is completely different (it's still people meeting people with the view to connect on an intimate level), but it has definitely evolved and grown into a far broader experience than it once was. It doesn't have to be so overwhelming though, it just might take a bit more time and thought to work out exactly what it is you're looking for and where to find it.
It should also be important to note that, just as dating had changed and grown over the last twenty years, you yourself will be a different person. Older, wiser, and, although perhaps not entirely sure what you are looking for, probably very aware of what it is you're not looking for. This is a great place to start, eliminating things, situations and people that do not measure up to your standards, but in saying that, it's also really important to keep an open mind and allow yourself to explore new things.
When it comes to Adult Match Maker, there are thousands of members who are looking for everything from one night stand type hookups, to relationships with the goal of marriage. Take your time to read through the profiles of prospective partners to find the ones who share the same values and interests as you. Don't be afraid to be selective and picky. This is your journey, and you shouldn't have to compromise your own self in any way.
This also goes for looking for dates outside the online world. There's everything from the old fashioned meeting someone in a bar, to speed dating nights, to single and mingle events. These can be a lot of fun and a really nice way to ease back into the dating world. Face to face chats in a social setting can be a lot easier than trying to navigate internet chat rooms and read between the lines of text speak. That option isn't completely limited to bar hopping and social gatherings though. In a modern twist on the "old fashioned face to face", AMM has a great video chat option that allows you to see beyond the written profile and get to know someone in a far more personal way; eye contact, real smiles and even a shared glass of wine from the comfort of your own private space.
When it comes to the question of sex, although it may often seem that way, not everyone looking for someone is just out for a quick shag. Yes, you will come across these types of people in almost every avenue you take on this journey, but there are plenty of people who are also looking for more meaningful connections and relationships. Dating should be fun and exciting, so the minute you feel like it is going in a direction you are not comfortable with, and that stops it from being fun and exciting, then it is perfectly okay to walk away from that person or situation. On the other side of the same coin, however, there's also nothing wrong with wanting to have some fun and flings and flirts along the way. Like you stated, you've just come out of a long and stagnant marriage, sometimes the best thing to do is to let your hair down and jump into the fray and see where it takes you. As long as your new journey is safe, sane and consensual, there is no reason why you can't enjoy yourself in whatever way you choose.
Copyright © 2020 Adult Match Maker It is illegal to use any or all of this article without the expressed, written permission from Adult Match Maker and the author. If you wish to use it you must publish the article in its entirety and include the original author, plus links, so that it is clear where the content originated. Failure to do so will result in legal action being taken.