What's the best way to use a vibrator with my girlfriend?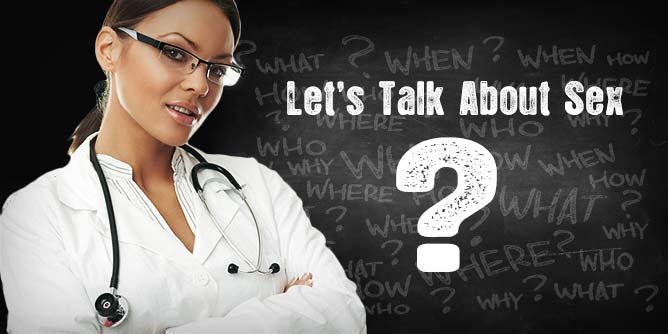 Q: I recently met this great new playmate on here and things are going well. She says she wants to bring a toy over next time, and while I'm totally open to the idea, I'm not sure what I'm supposed to do with it. Any advice?
Firstly, good on you for not being intimidated by these buzzy little toys! We can't emphasise enough how toys are not there to replace your penis (nothing in the world will beat the feel of a real man. Fact.), but to add a few extra sprinkles on a woman's sex life.
Whether your past partners have admitted it or not, they've probably all had at least one vibrator, dildo or butt plug tucked away in their bedside table. It's a great sign that she is open about wanting to bring one, and that you are open to trying it.
Start by using that openness between you to your advantage. All ladies are different, so she might prefer a little vibration against her clit or nipples, or perhaps full penetration is what turns her on. Ask her if she would be comfortable using her toys in front of you so you can learn how she likes it (plus, just try not to get hard with a writhing woman in your bed), and once you get the gist of it, join in and let your hands take over from where hers left off.
If she's not keen on that idea, you might be able to take on a naughty teacher/willing student role, where you try various actions with the toys and she gives you feedback as you go.
Now, before you start thinking you don't know enough to even try that, put your self-doubt back in its box where it belongs. You know a woman's body. You know her erogenous zones and that anything from a light caress to a lingering kiss can set her on fire. Just think of a sex toy as a new limb to add to your repertoire - now you have your tongue, your hands, your penis and a vibrator to take it to the next level.
One of the main things to remember with anything that vibrates is that they are incredibly powerful. Holding a vibrator against a clitoris - and its 7,000 or so nerve endings - will be uncomfortably intense for most women, especially if she's not warmed up first. With vibrating toys, it's better to start off slow as you would with your tongue or fingers. You could even try holding the vibrator over her panties at first to ease the intensity and build the excitement.
Finally, don't forget to have your own fun! Anything that vibrates will feel incredible for you as well, particularly if she takes her own turn at administering oral with a little added action from the vibrator. You might not even want her to take the toys away again.
Copyright © 2020 Adult Match Maker It is illegal to use any or all of this article without the expressed, written permission from Adult Match Maker and the author. If you wish to use it you must publish the article in its entirety and include the original author, plus links, so that it is clear where the content originated. Failure to do so will result in legal action being taken.