Top 5 Sex Positions for Kinky Sex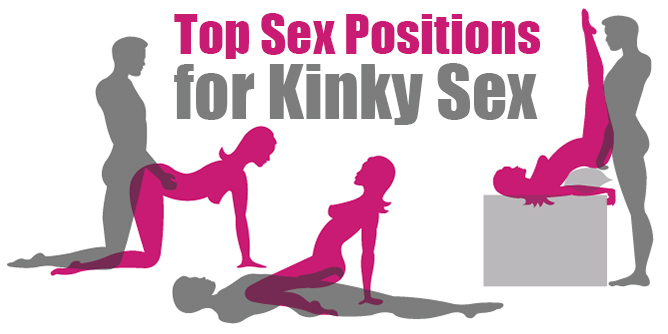 There might not be such a thing as too many screaming orgasms in good old-fashioned missionary, but if you are ready for something a little different and a little kinkier, you've definitely come to the right place.
Here are a few sexy and not-at-all sweet positions for you to tangle yourselves in the next time you're feeling adventurous.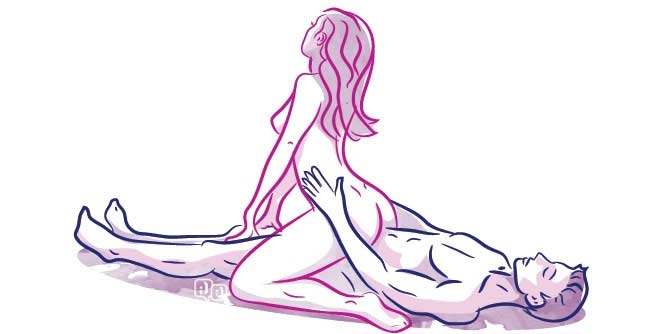 Cowgirl - Forward or Reverse
It doesn't take much to take this much-loved sex position to the next level - the kinky level, that is.
For the ladies, it's an ideal position for you to bring out your inner dominatrix. Is he moving about too much? Tie him down. Want him in the dark about your next move? Blindfold him.
And for the men, if you're not too busy wriggling around in those restraints or blinded by your own necktie, bring a few props to the party such as nipple clamps to really spice this move up. If she's facing away from you, this could be the perfect moment to bring out beads or butt plugs to add to the mix.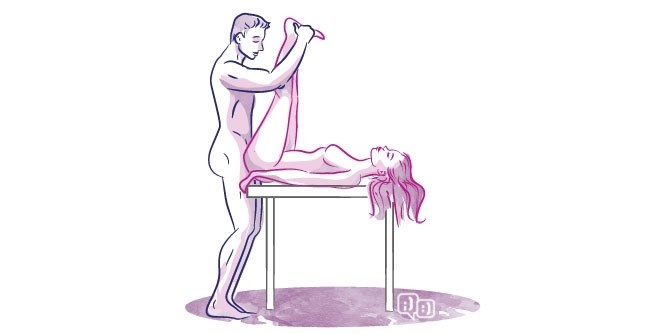 The Mermaid
Tools you'll need: A table, a pillow, an erection, a tie.
Ladies, you're the mermaid in this scenario, so lie on your back on the table with the pillow under your hips. Keep your feet together (ties/cuffs are strongly advised) and hold them straight up - or have your man help you hold them up as he stands at the end of the table and discovers that mermaids are as sexy as they seem.
Keeping your legs together adds loads of extra friction and by standing up, the guy can have as much control over the situation as he likes.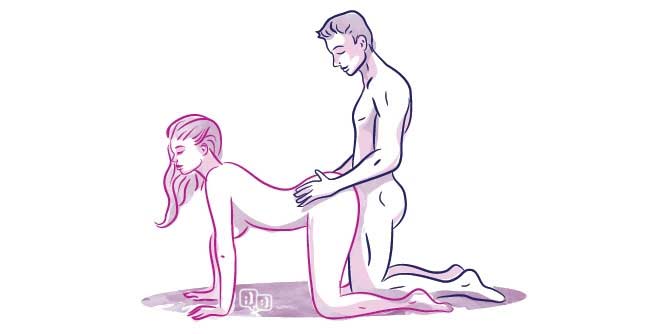 Doggy Style
It's one (absolutely epic) thing to have sex in the doggy style position, but when you consider it as an opportunity for spanking, it's another (even more epic) thing entirely.
Over-the-knee is the classic spanking style, but with doggy style, you get the double whammy of penetration and a glorious pink-red bottom at the same time.
Suspended Sex
Every good kinky couple has a pair of handcuffs lying around, and it would be a shame not to use them for at least a few of these fun positions. One that can really mix things up involves one partner - most likely whoever is taking on the sub role that night - having his or her hands suspended in the air. You can use almost any sturdy wall fixture, as it will only be used to hold your hands above your head, not support your full weight. The tied-up partner's feet will still be firmly planted on the floor, but having their hands up and out of the way makes them vulnerable to any sexy thing their partner wants to do - whether that be some vigorous fingering or torturous tickling.
If you don't have a good spot to do this while standing, you can get the same effect when a partner lies down and has his or her hands cuffed above their head - usually to the headboard of a bed. This is a particularly fun position for 69ing!
Orgasm Control
We've already touched on the benefits of orgasm denial for men (hint: it can lead to a "super orgasm") but edging - or denying someone an orgasm - is twice as fun. While handcuffing the hands (see above) is a great way to gain an all-access pass to your partner's naughty bits, we think the best position for orgasm control is seated in a chair. The person being edged should sit straight up, with their hands tied behind them - add a blind fold and maybe even some headphones playing sexy music to help them focus on the sensations in their nether regions (and not the sounds or sights around them).
The person doing the torture should pull up a chair or kneel between their partner's legs and go to work. Use a variety of techniques (and materials - like silk cloth or a sex toy) to get your partner close over and over and over again. Once you think he or she has had enough, bring them over the edge to a mind-blowing orgasm.
It's not a sex position, but it is vital anytime you wander down the path of kinky fun - make sure you talk about boundaries and have a safe word you can both remember easily and have it in place well before the playing starts.
Anyone else feeling kinky yet? Exploring new sexual positions can be as fun as it is sexy, and the more you try, the more likely it is you'll find some awesome new orgasmic position that simply clicks for you. If you're trying something quite new, trying checking out porn or finding images of how it's done so you both know your roles. It might feel a little staged at first, but you'll quickly get forget about following instructions.
What's your favourite kinky position?
Copyright © 2020 Adult Match Maker It is illegal to use any or all of this article without the expressed, written permission from Adult Match Maker and the author. If you wish to use it you must publish the article in its entirety and include the original author, plus links, so that it is clear where the content originated. Failure to do so will result in legal action being taken.