Cuckold Culture: Take my Wife Please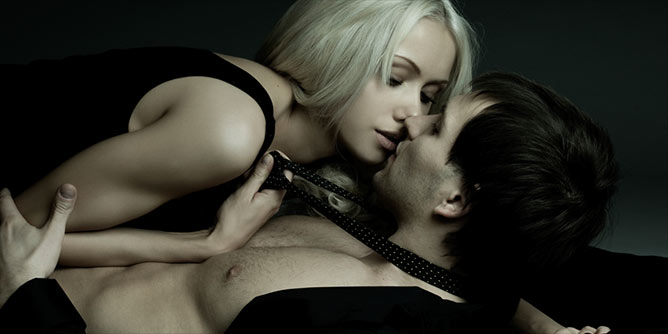 Every so often I get questions about this whole cuckold deal because there is clearly some confusion or lack of understanding as to what it is and what the differences are between being labelled a "cuckold" and being a "swinger". Well let's clear this all up and find out more about the wonderment that is the cuckold.
What is a Cuckold?
First of all let's look at the Urban Dictionary which has this colourful and detailed definition: "A sexually inadequate husband who accepts his wife's pussy is her solely property and she alone decides which men she will fuck, even if it means denying her husband. His only access to her pussy is to clean it of the ejaculate of males she chooses to fuck."
The Urban Dictionary was more entertaining than complete, it's missing out on the variations of how this whole cuckold thing can actually work and for whom. The biggest determining factor that you're looking to be in a cuckold relationship is where the female partner is the only one who is having sex with others outside the relationship and the male partner remains completely "faithful".
What the difference between Cuckold & Swinging?
Now the difference between cuckold and swinging is generally that both partners are engaging in sex (threesomes, foursomes and moresomes) with other people and although swinging has been a solution for sexual dysfunction, it's not just a solution for when men are having sexual issues as the Urban Dictionary suggests, it's also been a great solution for when women have them too.
The reasons for entering into a cuckold relationship or arrangement vary though. Men with various physical issues engaging in sexual intimacy choose to enjoy a cuckold relationship so that their wives are not missing out on it… Awww isn't that nice? What a man!
A cuckold style in this instance can easily judged as "unfair" for the man but often men who actually suggest this as a solution to meet their wife/girlfriends sexual needs, are being quite practical and open minded in finding a solution to keep their relationship thriving. This only accounts for a small amount of couples in a cuckold relationship though.
Another variation on cuckold is being in a dominant/submissive relationship where the woman is in the dominant role with a submissive husband. This works for the woman who gets off on making her man watch her having sex with another man, or multiple men (sometimes gang bang style)! Don't be surprised if this version of cuckold as a fetish has him tied up and ordered to watch!
Sometimes it's the other way around where it's him in the dominant role and his fetish involves watching his wife being teased, pleasured and/or rammed by other men just so he can watch it. This is for the man that finds it sexually gratifying and a major turn on to know he's got an attractive wife that other men intensely desire and want to do… EVERYTHING to.
Some men in this cuckold arrangement are voyeurs and just want to watch, not always in plain view of her and her playmates either but she knows he's there... Secretly watching… In the shadows… Just watching and probably masturbating as he watches the show she's getting off on presenting for him. What a wife/girlfriend?!
Some are not so passive and enjoy watching the action from front and centre, even getting off on directing all the action; ordering the men around, telling them what they can and can't do to his partner and when to do it to her. If she's fully submissive, he will direct the men to stop right when she's begging for more or on the edge of her climax, keeping her in desperate wanting, which plays into his desire to control her and the whole scenario. His own private live porn show. I know a few men who'd kill for a partner who'd do this for him…
All of these variations in healthy relationships are mutually satisfying but not just that, the act of engaging in something that heightens their individual pleasure either in being dominated, pleasured, watching or controlling often results in the heightening of attraction to their partner and an intense desire to reconnect or reclaim their territory.
Just like couples that engage in swinging, this extra fun has been known to turbo boost the intensity of their sexual relationship, even when playmates aren't present. Not only does a couple's sex life benefit from these adventurous arrangements but the depth and connection between them increases too. Think about it for a moment, they are open and honest about what they really want to experience and they get to indulge in their fetishes and fantasies with the consent of their partner! Win-win-win!
Copyright © 2020 Chantelle Austin It is illegal to use any or all of this article without the expressed, written permission from Adult Match Maker and the author. If you wish to use it you must publish the article in its entirety and include the original author, plus links, so that it is clear where the content originated. Failure to do so will result in legal action being taken.