Online Dating Photo Failures Men Should Avoid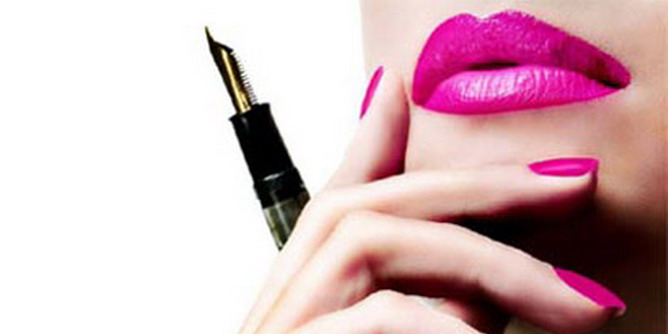 Gentlemen!
I'm the Profile Diva and I'm here to give you a woman's point of view on how you can improve your online dating experience, and attract the women you want.
This will be the first in a series of articles that focus on the three key areas that men need to get right to maximise their online dating success: Photos, Profiles, and First Messages.
First of all, let me explain some general principles that you may or may not know about women and online dating.
Women, especially when they are new to a dating site, are literally bombarded with messages and winks from men. It is not uncommon for women to receive up to 1000 messages in a week.
Women need more than just a photo to feel attracted to a man, even if they are just looking for something casual.
Women are usually not in a rush to meet up and generally like to have an online chat, a couple of emails, or a phone call to feel comfortable.
So, taking these principles into account, the three things you need to master online are:
The ability to stand out in the crowd.
A willingness to share details about who you are.
The patience to take a little time for seduction and building attraction.
Ok, let's start at the beginning - your photos.
Your photos are your only chance to make a first impression, and considering you may be one of hundreds of others trying to get a woman's attention, it's crucial that you don't fall at this key hurdle.
Needless to say, if you don't provide any pictures, you've instantly shot yourself in the foot, and are not likely to get a woman's attention.
Even though looks may not be the MOST important thing to women, they still form the cornerstone of attraction. A great photo creates that first initial spark of interest that makes a woman want to know more about you.
So, what makes a great photo? Well that's a complex question, so let's start with what DOESN'T make a great photo, and that may help you choose yours more wisely.
After actively online dating for the last several years, I've pinpointed the top three mistakes that I think men make when choosing profile photos.
1. No Head
Guys, I know this is an "adult" dating site, and many of you want to use it with discretion for a variety of reasons, but seriously, a photo that is nothing but a naked torso with no head is just NOT good enough.
Maybe you'd be happy to meet up with a woman with nothing more than a picture of her from neck to knees, but most women need a bit more. Remember, it's all about generating attraction, and a man's body, even if it is gorgeous, is not enough to grab most women's attention and hold it.
From my own experience, a very small percentage of men provide pictures of their face, and they always catch my eye simply because they're different. So if you are comfortable with it - just do it! It will help you stand out from all the headless mirror selfies and attract more women.
2. Cropped Out Ex
This is one of the most common mistakes with profile photos, and one that has the tendency to turn women off in an instant.
Guys, never, EVER use a photo of you and your ex (or any other woman) where you've tried (and failed) to crop her out of the frame. Whether it's just some hair, a bit of her face, or a hand on your shoulder, women WILL notice this and immediately start wondering who that woman is.
They will not be focusing on you and what makes you attractive, which is the whole point of having a picture in the first place.
3. X-Rated Only
I know you're proud of your body, and you may just be looking for casual, kinky fun online, but I can guarantee that your penis is NOT the first thing a woman wants to see when she clicks on your message or profile.
It's also not the ONLY thing she wants to see, so even if you choose to include a snapshot of your assets, provide some other more traditional pictures as well.
I'd also suggest that you consider what type of woman you're trying to attract online. If you're just looking for purely sexual encounters, you can be a bit more risqué with your photo choices. However, if you want to attract a higher calibre of experience, you should err on the side of caution, and leave the naked photos for another time.
Just like men, women like a little mystery, and you can just as easily describe your manhood in words. This is just as effective and in my opinion, and far sexier than a badly lit bathroom mirror selfie.
If you avoid these three photo failures you'll be on your way to creating a profile that works FOR you, not against you, and attracts the women you want.
Happy Dating!
Copyright © 2020 Adult Match Maker It is illegal to use any or all of this article without the expressed, written permission from Adult Match Maker and the author. If you wish to use it you must publish the article in its entirety and include the original author, plus links, so that it is clear where the content originated. Failure to do so will result in legal action being taken.