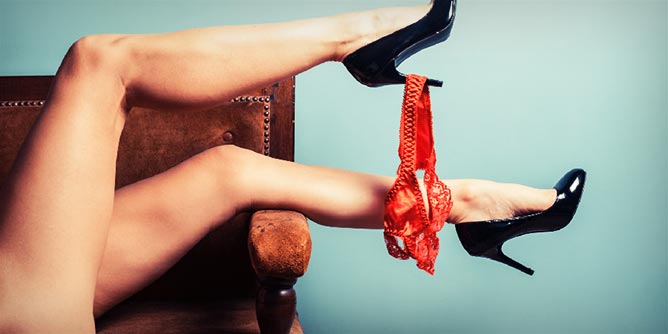 There are some written, and unwritten, rules here and it's for each couple to decide how they are going to play the game. However, there are some very big no-no's that you should be aware of.
Don't tell other people the real identities of your playmates. While you may be open and honest with everyone about everything in your life, not everyone is and it's about having respect for other people's privacy. Some people's lives would be turned upside down if their swinging secret got out, and not in a good way.
Don't kiss and tell! It's all well and good to tell people you had a great play date with a person or couple, but it's not good manners to share who it was or give them a performance critique. Don't chat about how good or bad someone was; their fetishes or quirky habits, how loud they were, how crooked their penis was, how small their breasts were, how quick they came, or how long it took them to get up, how wet or dry she was, and she came how many times? We're not all porn star performers and we all have good nights, and some bad. Either way, someone else doesn't need to know the details.
If you're invited to a vanilla event don't tell the vanillas about your swinging, or tell them about the hosts swinging for that matter! Being at a vanilla event means acting like one which means no swinging talk and no trying to pick up the guests! It's a hard one I know, as fun as it would be to see their faces when you tell them about the naughty times you all have together… don't give in to temptation! And it's probably not a good idea to drink if alcohol makes you REALLY honest!
Hygiene! Please always prepare for playtime by showering and being as clean as possible. There is nothing worse than playing with someone who smells like they haven't showered in a week. Ewwww!
When you turn up for playtime bring your own protection, lube and toys. This is not a written rule, nor a universal one as some people don't mind sharing but don't assume this is the case. Always bring your own that way you'll never have to make the decision to play or not to play unprotected.
Hint: Always have them handy and in the designated play zone; nothing worse than being ready to dive in and having to go and get the bits you need from the car outside… have it all within arms reach!
Always get permission before doing something to someone or his or her partner. You may have had a talk about boundaries but people can feel like things and not feel like things in the moment, so it's good etiquette to just check "is it ok if I bend your partner over and use this 10" strap on?" He or she may have used it every day for a month and not be in the mood for it that night!
Respect ALL boundaries! There is no and, if's or but's on this one. This sort of follows on from the point above. No one likes a pushy person and putting pressure on people to do things they're not sure of doing is NOT ON! You've heard it before "no means NO!"
If you put pictures up on your profile, other places on the internet or email them to people, make sure that you take out the faces or distinguishing features of the other people in it. You might like to share but they may not want the world to know yet. Also, it's really important to ask their permission to do so before you post them. Even with their identity not distinguishable, they may still not like you showing them off. That said, if they are happy to be in the pictures to start with, chances are that they aren't too concerned and would be ok as long as you can't see them in it.
If you've arranged a meet and greet, or a play date, turn up at the specified time. This isn't a swinger specific rule; it's a general rule in manners. By now you'd have a number to call, so call it and let them know if you're going to be late.
Don't give out other peoples chat contact info, email or phone numbers without their permission. Commonsense you'd think, but it seems not for all. Let them give those details out on their own.
At the end of the day, if you're not sure what's ok, just ask the other people involved what they're comfortable with and you'll soon find out where the boundaries are and if you stay within them, you'll continue to keep a good reputation in the swing lifestyle and people will want to keep playing with you.
Copyright © 2023 Chantelle Austin It is illegal to use any or all of this article without the expressed, written permission from Adult Match Maker and the author. If you wish to use it you must publish the article in its entirety and include the original author, plus links, so that it is clear where the content originated. Failure to do so will result in legal action being taken.
The content posted on this blog is intended for informational purposes only and the opinions or views within each article are not intended to replace professional advice. If you require professional relationship or sexual health advice you should consult with an appropriately trained and qualified specialist.