Top 5 Sex Positions using a Sex Pillow
Using normal pillows and cushions during sex to help prop you up and keep you in position is great, but sometimes they can lose their height, shape and padding, and before you know it, after a few rigorous pumps or body movements, you're basically back to flat.
Sex specific sex pillows and wedges are the answer. They hold their shape. They're moulded to fit the human body. And they can really enhance some of the positions you already know and love.
Here are some of my favourite sex wedge positions!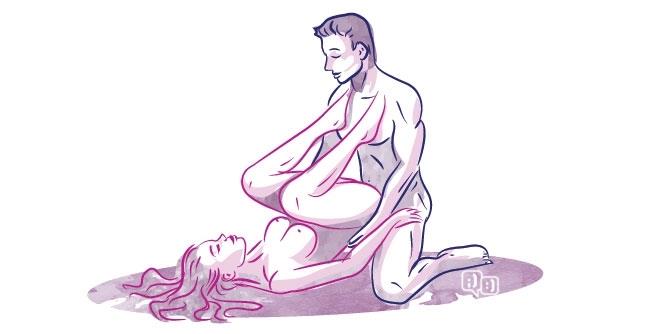 Launchpad
Using a wedge pillow in this position raises her body even higher towards him, creating deeper penetration and that upwards angling that can really get to her Gspot. The support of the pillow in her lower back means she should be able to hold the position for longer, even wrapping her legs around his shoulders rather than leveraging off his chest. It also gives his arms a little less weight to carry so he can perform for longer, and concentrate more on his thrusting and fucking than on keeping her steady and at the right angle and height.
Check out the Liberator Microfibre Sex Position Wedge
Girl On Top
Cowboy, reverse or otherwise, and all sorts of other girl on top positions can be enhanced and made better with the use of a sex pillow. Firstly it can raise his hips or back to an angle that really suits her needs, and can allow him to sit up more comfortably for embraces, kisses and other front facing action. If you're not used to going on top, or you find it a little awkward, a wedge can really help your arm or leg support, and gives you the opportunity to play around with different angles and positions til you find the one that works best.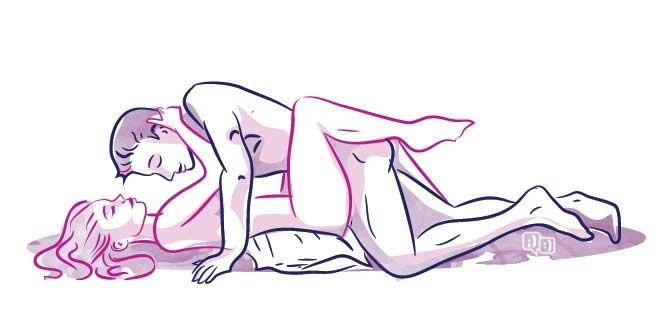 Missionary (Pillow)
I read an article recently that said young people on TikTok were discovering the use of pillows under their butts during sex and it made me both laugh a little at the innocence, and beam a little at the amazing access young people these days have to information and education about stuff you didn't even mention when I was at school. And it's true! Stick a sex wedge pillow under your butt or lower back during even the most simple of sex positions and it has the ability to blow your mind.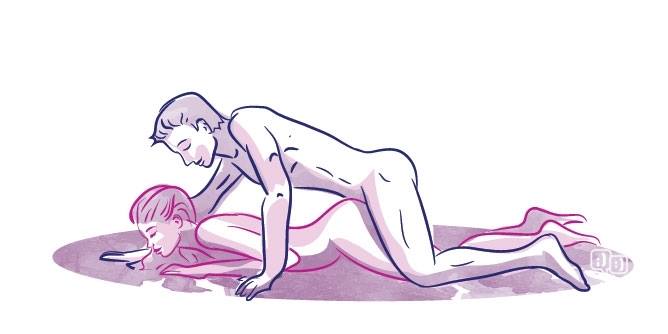 Anal (from behind and missionary)
Whether she's receiving it or giving it via a strap on, anal sex can be absolutely changed for all involved with the use of a pillow. For many people the angle or position of anal can be the issue with doing it for a longer amount of time, and getting to her anal passage from a missionary position can be awkward, but not with a wedge! Angle is high or low. From the front or behind. It will support the back. The belly. Even the chest or arms depending on what position or angle you decide to use, but it can really change the way you experience anal sex, and might even have some of you enjoying it more than you ever thought you would.
Check out the Liberator Jaz Motion Rocking Sex Position Cushion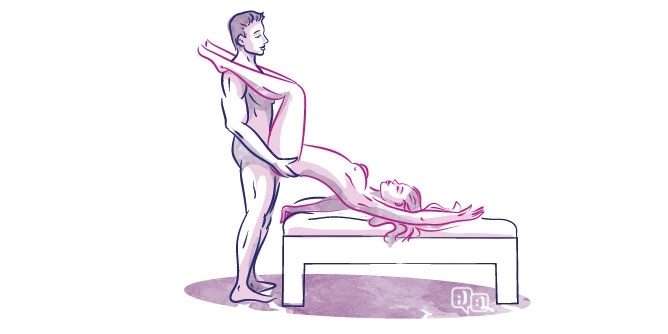 Butterfly
This is absolutely the perfect position to use a wedge. Her back and butt are fully supported and his arms are freer to touch and stroke and enjoy her. It's great for almost all of these sort of raised or "on surface" positions too. Especially if you're a bit like me and my partner, and your height compatibilities are a little off... It makes for better alignment and height comparisons. And also it's just sexy as fuck.
Solo Sex
Sex pillows and wedges often come with special attachments and extra features that allow you to add a toy into the mix. Some come with toys specifically made for the pillow, and others come with spots you can put your own personal favourites. For those solo sex sessions where you want more than just a bit of a fiddle with a vibrator, these can totally simulate real sex and real "hands-free", or more accurately "hands-free-to-touch-everywhere-else" experience. Solo or shared with a partner or two, a toy capable sex pillow is definitely a good purchase.
Check out the Liberator Bon Ton Toy Mount
Oral sex
One of the biggest complaints you get from anyone ever about oral sex is "I can't do it for too long cos my neck...." NO MORE!
Solve that pesky neck strain with a sex wedge! No really! It will raise their hips and genitals to you so you dont have to duck, and search, and prop up. It allows for perfect viewing and accessibility to all of the amazing erogenous zones that can be found between the thighs. On both male or female bodies.
Use it under their butts. Or use it to rest your arms on. Or both! You could potentially stay down there for hours with the right neck support! Go now! Buy one!
Check out the Liberator Wedge Ramp Combo
What are you waiting for??
Copyright © 2023 Eva Sless It is illegal to use any or all of this article without the expressed, written permission from Adult Match Maker and the author. If you wish to use it you must publish the article in its entirety and include the original author, plus links, so that it is clear where the content originated. Failure to do so will result in legal action being taken.
The content posted on this blog is intended for informational purposes only and the opinions or views within each article are not intended to replace professional advice. If you require professional relationship or sexual health advice you should consult with an appropriately trained and qualified specialist.