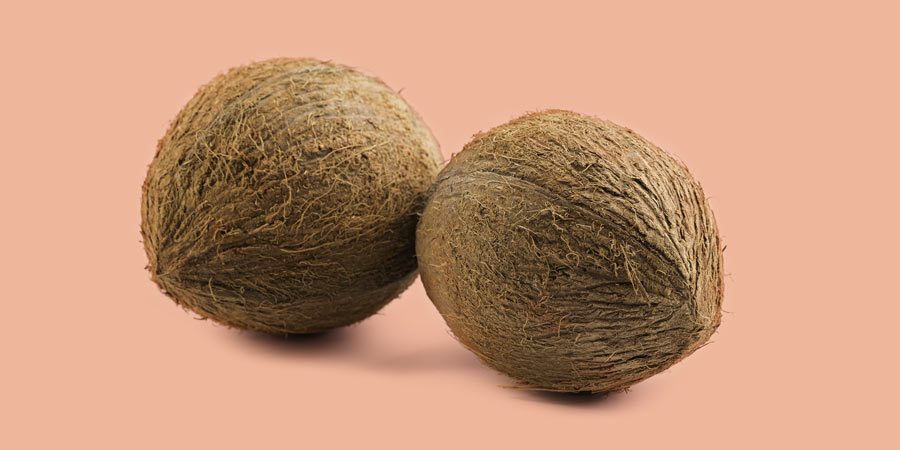 Manscaping is a personal choice but the trend was fuelled by the media and the idea that the desirability and cleanliness of genitals is enhanced by hair removal. And while women are getting lasered and waxed most men opt for a more hands-on approach done in the privacy of their own bathroom when it comes to the family jewels.
But putting a razor against thin skin and saggy balls can instill fear in the most manly of men. A 3 year study in the US found that of the 65% of men who said they groomed their junk, 23.7% reported grooming related injuries. And another study in the US found ERs recorded 12,000 grooming injuries from 2002 to 2010.
Before you reach for the razor, we've found out what women said they prefer, asked blokes for their input, and done our own research so we can share our advice on how to shave your balls.
Do women prefer men to manscape?
The Manscaped website looked at several polls and here's what they found:
10-20% of women prefer guy's pubic hair to be au-natural
80-90% of women prefer some manscaping
20% of women won't go back for seconds if they're not happy with the pubic hair situation
12-16% of women prefer a total shaved look.
So you're never going to pick a look and please everyone but we guess the safest choice is keeping your pubes trimmed but not shaved. So let's start there.
Body trimmer vs razor
Body trimmers, as opposed to beard trimmers, are by far a safer option if you're just trimming your pubic hair and it means you're using the right tool for the job. You'll avoid the prep involved with a razor like lathering on messy shaving cream, and it will reduce the risk of razor burn and, dare we say, laceration. The best trimmers have rounded teeth guards above the razors which prevent you from clipping the skin by accident. The final result will result in a very fine stubble but with less chance of injury it might be the best option.
Similar to mowing your lawn or getting your hair cut, go for a higher guard setting to start especially if manscaping isn't part of your weekly routine. And take it slow until you get used to the pressure you need to apply to get the best results. You will find you should be able to glide over the skin until it's a uniform length.
Now is also the time to mention DO NOT shave or use a trimmer on your butt. If this is something you want to do this is where a waxing professional is your best option, or use a depilatory cream (remember to test on another area of skin first in case you get an allergic reaction).
Taking it all off!
If you really want to remove all your pubic hair but don't want to laser then don't just dive into shaving your junk. The skin on your balls is not like the skin on your face and you have a couple of moving parts which need to be manipulated into place. So preparation is key to a smooth, incident free result.
Stand on one leg with the other leg resting on a chair or the side of the bath to give you access to those tricky bits.
Use one hand to hold the skin taut while you carefully trim the hair before you shave. If you've ever tried to shave a full beard you know what we're talking about. And although the hair on your scrotum is fairly sparse this is the essential first step.
A warm shower (not hot) will help soften the remaining stubble and help your balls relax and loosen to make them easier to manipulate while you shave.
Apply a small amount of a gentle shaving cream or gel. Don't apply a pile of lather, just enough gel to help the razor move smoothly and to give you a clear visual of what you're shaving. Avoid menthols and look for natural ingredients.
Prop one leg up like before and use one hand to pull the skin taut while you use slow strokes and gentle pressure to shave in the direction the hair grows.
Rinse with warm water (not hot) and pat dry.
You can then apply a balm or gel.
Common shaving issues
Even after a smooth shave there can be some post-shave issues you might have to deal with. After all razors can harbour bacteria and cause skin abrasions.
Razor burn, itching or redness will usually resolve within a week, but if not see your chemist for an over the counter cream.
Ingrown hairs can be an issue but you can buy products such as Ingrow Go.
Pimples or blisters could be a sign of folliculitis which can easily be treated with an anti-biotic cream, see your chemist.
If you do cut yourself rinse with warm water and dab with a clean gauze. Minor cuts usually heal quickly and without any issues.
Is pubic hair important?
I've always read that pubic hair is a necessary human trait. It's there to protect delicate skin from friction when you're having sex and keeps dirt and pathogens away from our genitals. But we all know that genitals (yep, both men and women) can get sweaty and having hair down there doesn't help. So even a simple trim can leave you feeling fresher and, based on the research, more appealing to your sexual partner/s.
If, after reading this, you prefer au naturel then dude high five. There is nothing wrong with furry nuts. You spent 3mins reading advice you'll never need but hey it might be a good convo starter at the pub this Friday. "So, do you guys shave your junk?"
Copyright © 2023 Adult Match Maker It is illegal to use any or all of this article without the expressed, written permission from Adult Match Maker and the author. If you wish to use it you must publish the article in its entirety and include the original author, plus links, so that it is clear where the content originated. Failure to do so will result in legal action being taken.
The content posted on this blog is intended for informational purposes only and the opinions or views within each article are not intended to replace professional advice. If you require professional relationship or sexual health advice you should consult with an appropriately trained and qualified specialist.