What's the Deal with Unicorn Hunting?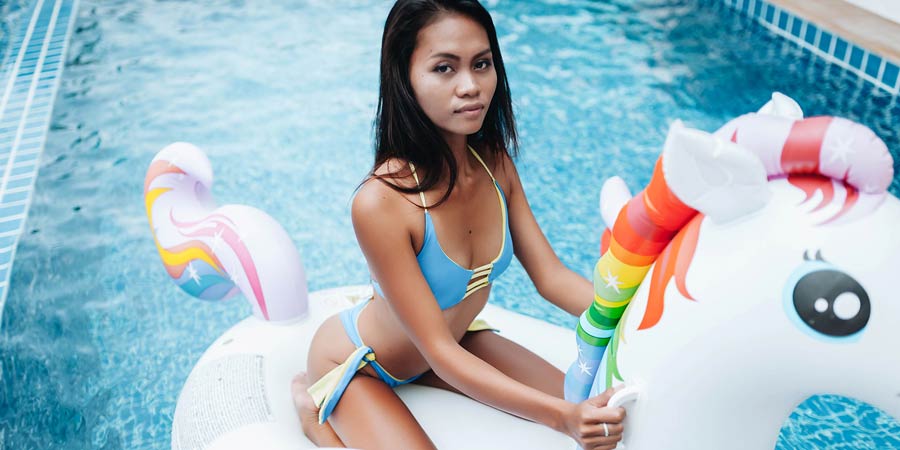 People, it's often assumed that unicorns can only truly be tamed by virginal maidens. But as a unicorn, I can say that certainly hasn't been my experience!
I should probably clarify. I'm not in fact a be-hooved and be-horned wonder of myth and legend. I'm that other kind of 'unicorn' - a bisexual person who is (on occasion) available for threesomes. We are a commodity considered so rare, and magnificent, we are likened to unicorns. And like any great and wonderful creature, they weren't simply allowed to exist in nature, but were hunted.
Now, here's where things can get a bit divisive within the ethical non-monogamy community. Unicorn hunting can be a playful and fun time for everyone involved or it can be a problematic way of reducing a person to a sex object. What makes the difference, as always when it comes to ethical non monogamy, is communication.
How not to hunt unicorns
Most of us don't set out to be assholes. It's just something that happens along the way, because we didn't know any better. And friends, I've definitely been that asshole when it comes to unicorn hunting.
If you're new to ethical non-monogamy or the idea of threesomes, it's really easy to get caught up in the fantasy. It's often an exciting time for you and your partner because you're both talking about what you each want around this new, shared turn-on. There's this shared feeling of anticipation and arousal and all you're waiting for is the third person to arrive. And it can take a while to find that third person. So you keep talking, and building the fantasy.
But in the process of talking about what you and your partner want, it can become really easy to forget that, whoever this third person ends up being, they're also still a real person. They will have wants and needs of their own. Some couples fall down the rabbit hole of imagining their shared polyamorous life together with their third, pre-emptively setting rules for what they will and won't be able to do in the relationship; deciding whether or not their third will be able to date other people, what kind of kinks and sex they'll be interested in. They have an expectation that their third will immediately develop equally intimate feelings for both members of the couple - because emotions are very predictable and always work exactly the way you would like them to (especially where sex is involved).
Basically, people start to forget that finding a third person is about trying to match the needs of three complex individuals and instead start to think of it like two people building a Sims character. If you're worried that you might be in danger of becoming a unicorn hunting asshole, you can check out this handy flowchart from the folks at Unicorns-r-us.
What can take this attitude from plain old ignorance to actively problematic though, is that sometimes when couples can't find a third partner they will take out their frustration on their potential matches.
How to approach a unicorn the right way
Make sure your profile is upfront about what you're looking for - but remember it's not build-a-unicorn! You're looking for a human being, and it's hard enough to find someone that one person likes, let alone one person that likes two people and that two people like back. So be open-minded and realistic about what to expect out there. The world is full of real people.
Remember that just because someone is bisexual or pansexual, that doesn't automatically mean they're interested in group sex or group dating. Many bi/pan people are monogamous - and that's totally cool. You're not here to change their mind.
Be open to the possibility that someone you match with might have more of a connection with one of you than the other. That's okay. That's normal. That's human. That's how feelings work and you can't force people to change how they feel. Discuss with your partner how you'd both like to handle that situation if it happens while also taking into account how it's going to feel for the person who may have developed feelings for one of you.
Discuss boundaries with your partner and anyone you date. We can't expect people to respect our boundaries if they don't know what they are, and this is especially true in new situations and with new people. Having people know what your boundaries are can help to make you feel safe, but understanding the boundaries of others also helps you make sure you won't accidentally hurt anyone. If you're thinking about relationship boundaries though (eg. this is a 'closed' relationship) those need to be created with the agreement of everyone in the relationship, not dictated to the third by the couple. It's a cheerocracy, not a cheertatorship!
As always the best way to make sure everyone has a great time is communication. Be open and honest with your partner, be transparent with potential partners and have brave conversations about everyone's needs and expectations regularly. Unicorns are magical, but they're also people first and foremost. And we treat people with respect.
Copyright © 2023 Miss Smut Buttons It is illegal to use any or all of this article without the expressed, written permission from Adult Match Maker and the author. If you wish to use it you must publish the article in its entirety and include the original author, plus links, so that it is clear where the content originated. Failure to do so will result in legal action being taken.
The content posted on this blog is intended for informational purposes only and the opinions or views within each article are not intended to replace professional advice. If you require professional relationship or sexual health advice you should consult with an appropriately trained and qualified specialist.