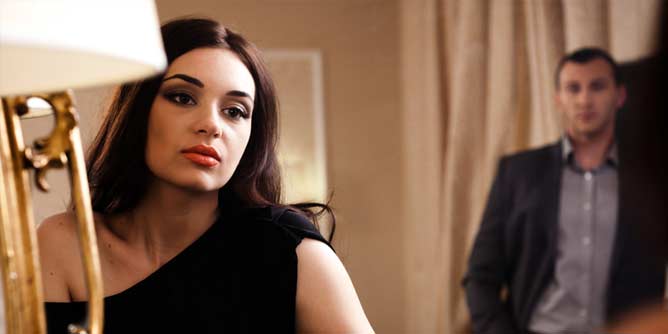 If you've ever been cheated on your first thought was probably "Why?"
The thing to remember is that infidelity is rarely just about sex. Research recently published in The Journal of Sex Research has revealed the motivations behind cheating. The survey participants were quite young (average age of 20) so the results are not strictly the outcome you might get from couples in a long term relationship but the study confirmed what science already knew - "lack of love" is mostly to blame.
The participants listed 77 different motivations for infidelity which researchers grouped by commonality to come up with the 8 most common:
77% cited lack of love
74% for variety of sexual partners
70% because they felt neglected
70% because of a situational reason (such as being drunk)
57% to boost their own self esteem
43% out of anger
41% because they felt little commitment to their partner
32% for physical sex
When split between the sexes the study found that men were more likely to cheat for variety, situational reasons and sexual desire whilst women were more likely to cheat because they felt unloved or neglected.
So all the typical reasons you read about why men and women are likely to be unfaithful are actually true! Men are in it for the sexual desire whilst women mostly feel their needs are not being met in the relationship.
But can science tell us when we're more likely to cheat?
In 2017 a research team from Israel conducted a study which found that the window when women were more likely to be unfaithful was between the 6-10 year mark whilst men were more likely to cheat after 11 years.
Another study in 2014 found that men were more likely to consider having an affair when their age ends in the number 9, ie. just before they turn 40 or 50 they decide they're having a mid life crisis and want to find love with someone else.
A study published by the University of Queensland in 2014 found that infidelity was more common among people who had specific types of oxytocin and vasopressin receptor genes. The study found that 40% of instances of infidelity in women and 62% in men were related to genetics.
A 2011 study published in the journal Archives of Sexual Behaviour, found that about 23% of men and 19% of women in heterosexual relationships reported having cheated on their partner. And a 2017 study has found that males and females are now engaging in infidelity at similar rates.
A 2017 study published in the journal Archives of Sexual Behaviour followed 500 participants and asked them to report their own infidelity and whether they knew or suspected that their partner had been unfaithful. Participants who had reported being unfaithful in the first relationship were three times more likely to report being unfaithful in the second than people who hadn't reported infidelity. And participants who reported that their first partner had cheated on them were twice as likely to report that their second partner had cheated on them.
So there you have it, basically the who, why, when of cheating. But please keep in mind that everyone is different, every relationship is different, every marriage is different. The honeymoon period in any relationship doesn't last forever but what breaks up a marriage after 4 years and what keeps love flourishing in a marriage after 40 years can't be explained by statistics.
Copyright © 2020 Adult Match Maker It is illegal to use any or all of this article without the expressed, written permission from Adult Match Maker and the author. If you wish to use it you must publish the article in its entirety and include the original author, plus links, so that it is clear where the content originated. Failure to do so will result in legal action being taken.