Party Review: ThePussyKats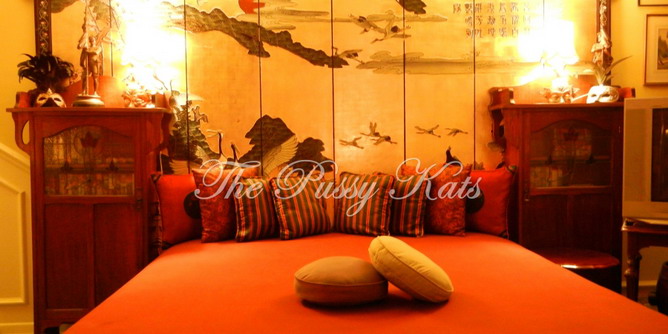 ThePussyKats is a night for swinging couples and select singles (guys and gals) to meet in a very classy environment for mingling and ongoing fun, for those who want to join in. It's an event that is run fortnightly (for the most part) and has age and physical (size) limits. It has a strict vetting process to make sure that the people in the room are who they say they are and that they look like their pictures.
What it's good for:
This is a great party for couples (new or experienced) who want to engage in some threesome play with an extra guy or gal (the singles), or to enjoy some foursome or group fantasies. At a ThePussyKats Party there are generally more males than females for couples who want to enjoy an extra male but don't want to go through the process of trying to find a quality one online (which we all know can be difficult at times, not always though, we've found some great single guys). On our night there were 12 ladies and 18 men and might I say, some very nice men and good quality at that!
It was also a great party for couples who wanted to play with other women as there was certainly room for some girl play, as well as a fantastic environment for meeting other sexy couples who are all around the same age and physical type.
My experience:
We arrived not long after starting time, and we were shown around before being introduced to the couples that were already there. The house was very stylish, as you could expect being a five star venue. We definitely weren't disappointed; almost every time we turned a corner there was something that had a "WOW" factor.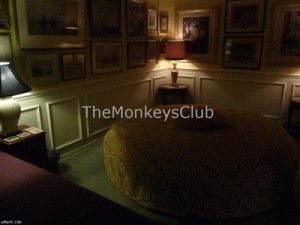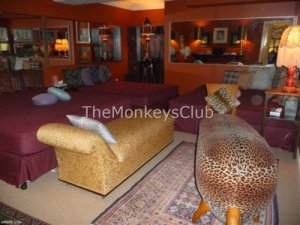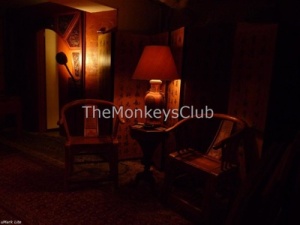 Upstairs was for mingling, drinks and some gorgeous platters of food complete with a selection of meats, and I'm not talking about the gorgeous specimens that were lining the walls… ;)
The part that had my eyes wide open was the downstairs area, which is a swinger's heaven with gorgeous furniture, stunning pictures and mirrors lining the walls! I think there were almost as many nicely done up beds, beautiful couches and play areas, as there were couples! On top of that there was a sex swing, TV and ongoing visual entertainment for extra inspiration, and a pole for your entire pole dancing needs. They really have thought of everything! (Pictures are at the bottom of this review but it looks even better in real life!)
There was a circular bed from the 60's that went straight to the top of my "must do" list, some gorgeous couches that you could lounge on, and one of them doubled as a rather large toy box! The surprises just kept on coming (no pun intended)!
Some of the details that really impressed me, apart from the gorgeous setting, was the security for our possessions – they were locked up in a cupboard, the quality of the people there including the single guys (very nice and I'll come back to them), having a host that kept an eye on things all night and tended to our needs, and the seamless way that the actually playing got started. It was so warm that we couldn't help but start taking some clothes off… ;)
So back to those single guys… In a word - Hunkaliscious! Now it's all well and good to look like an Adonis but can I be honest and say that I am always reserved (as many other couples and single ladies are) because some can be pushy and think they are god's gift (when they really aren't). To my surprise the few singles guys we got to interact or play with weren't pushy or intrusive at all, in fact they were very respectful and easy going which was just awesome. I put that down to the stringent vetting process they have to go through in order to get in the door. I also think that the threat of being removed and banned if they don't abide to the very strict behaviour code, might help. It makes a couple and the single ladies feel a whole lot more comfortable, so well done on that front!
There were a number of first timers there and they seemed comfortable enough to jump in once they got the lay of the land. Others we chatted to had been there a number of times and kept coming back because of the quality of the people and the awesome venue. That says a lot in my book.
We had a fantastic night! We met some awesome couples and singles (guys and gals) that we are looking forward to catching up with again and we will definitely be coming back. So if you have an opportunity to get yourself along to The Monkey Club for a Pussy Kat party, I'd recommend it! We might even see you there…
You can check out ThePussyKats for yourselves on their AMM profile THEPUSSYKATS
You will need to be an AMM member or register in order to view the profile. You will need to be age verified to view some photos.
Copyright © 2020 Chantelle Austin It is illegal to use any or all of this article without the expressed, written permission from Adult Match Maker and the author. If you wish to use it you must publish the article in its entirety and include the original author, plus links, so that it is clear where the content originated. Failure to do so will result in legal action being taken.