Future of Sex: 2018 Predictions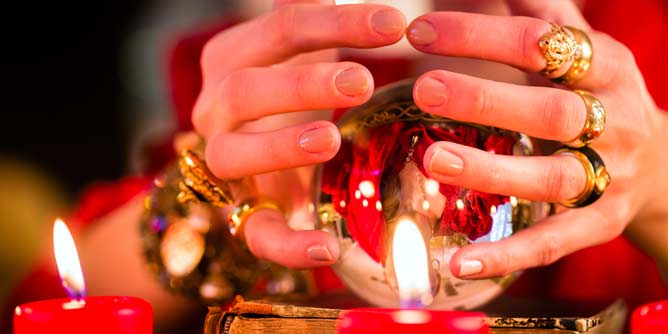 Every year some new (or not so new) sexual practice or lifestyle becomes the talk of the town and suddenly every Cosmo sealed section and internet sex blog is telling you about the latest "must-do" sex craze. The 70s and 80s brought us Tantra and swinging, rabbit vibrators became the in-vogue sex-essory after a Sex and the City episode, and I don't think anyone in the world missed the memo that BDSM was all the rage with the release of a certain book. While I love the idea that more and more people are exploring new things and discovering their bodies I do take issue with certain fads that come around (I'm looking at you, Gwyneth Paltrow, with your dumb vagina steaming and dangerously porous jade eggs) and will always encourage people to do further research and get real, professional advice when wanting to try new things. Especially if it involves putting anything inside your body… But over-all I think the fact that the world is opening up its mind and exploring its sexuality can only be a good thing, so here are my predictions for what I reckon will be the latest and greatest sexy-things for the new year.
Sex Tech Explosion
2017 was a big year for sex tech. Because of improved technology, more accessibility and far more affordability there was a huge increase in people using computer science to enhance their sex lives.
From remote access toys connected to Bluetooth, to virtual reality porn, to the much talked about and debated realism of sex robots, science and technology really has settled itself into place in the sex world. I reckon 2018 is going be even bigger, better and ready to show the world that sex tech is less about sleazy sex robots and more about creating positive experiences and connections for everyone. New products and innovative inventions will bring sex and sexual pleasure that much closer to huge sections of the community who have often been left out of these conversations. Toys for the elderly and disabled that can be used with little to no mobility, toys to help not only enhance the sex life of trans people, but to work with their bodies and help combat dysmorphia and other body concerns that can arise. While we still have a long way to go, general attitudes to sex and sexual people is definitely becoming more positive and inclusive and the more positive our attitudes towards sex, the more positive the changes in the world of sex toys and technology will be. I see a future filled with amazing biotech prosthetics, and incredible long distance, virtual reality, 3D holographic experiences with your overseas lover… But for now, in 2018, I see a lot of mutually satisfying, all-accessible, super high-tech sexy fun for all people, all sexualities and all genders.
Coregasms
Every year a new health and fitness trend sweeps in and takes over the gyms and workout DVD market. It's not a new thing, Richard Simmons and Jane Fonda and the Jazzercise craze blew in in a flurry of fluoro leotards and leg-warmers and there's been a steady succession of fitness fads ever since. There's boxercise and Thai Bo and Zumba and pole dancing and Les Mills classes and outdoor group fitness boot-camps. And let's not forget Bikram and Pilates and Cross-fit… But the newest one that is apparently taking the workout rooms to new and rather delicious places is the practice of core-gasming… The training of the body to achieve orgasms through controlled core and muscle movements. Closely related to coregasm exercise is yogasm, which is basically the same thing but with more yoga. Although I think it will be a while before your local Fernwood offers them as part of their class program, more and more independent teachers, often with backgrounds in Tantra other spiritual sexual lifestyles are adding the sessions to their classes. Seriously though, if anything can improve how horrible sit-ups and crunches are, I'm in!
Proper Informed Consent
If 2017 taught us anything it's that women are fed up with the world's lack of understanding about consent. Try and bring it up in most public forums and you get shouted down by all the "nice guys who aren't rapists" further proving the lack of understanding, and shutting down the conversation before it's even started. The sheer volume of women and men responding to the #MeToo movement was the start of a long-overdue wakeup call to everyone to re-examine what we think consent is and the snowball is only growing. While the tail end of 2017 dragged it's feet muttering "What? Can't I even smile at a woman now?" the rest of us are looking excitedly towards 2018 and the change we can feel in the wind, starting conversations and trying to relearn and understand properly how to make the world a safer, more inclusive, more respectful place for everyone.
So there you have it AMMers. I have looked into the crystal ball and have seen the future of sex!! Or at least a few cool new things that will definitely be interesting to watch. What new sex trends have you heard of that you think will gain more traction this year? We'd love to hear your thoughts and predictions in our comment section!
Copyright © 2020 Eva Sless It is illegal to use any or all of this article without the expressed, written permission from Adult Match Maker and the author. If you wish to use it you must publish the article in its entirety and include the original author, plus links, so that it is clear where the content originated. Failure to do so will result in legal action being taken.