A Day in the Life of a Pole Dancer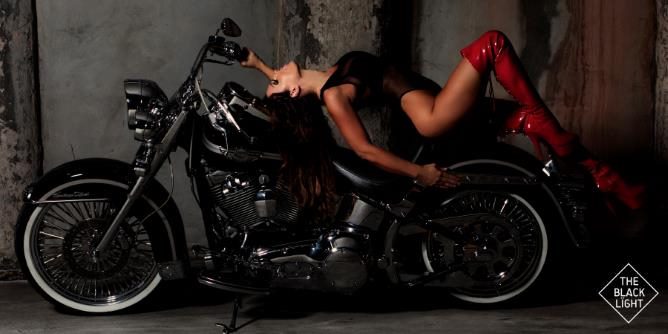 Photo used with permission from the very talented The Black Light / Emma Salmon
Chilli Rox lives up to her name – she's a little bit spicy and she takes your breath away. This showgirl has never ceased to amaze us whether it's been as a feature act of Miss Nude Sydney, Emcee of Miss Pole Dance Australia or in any of the YouTube clips we've watched online. She captivates her audience and her skillset on the pole is impressive.
Q. How would you explain to people what you do?
I wouldn't haha most people wouldn't understand what I do so it's easier to just say dance instructor and leave it there. I have definitely noticed a change in people's attitudes toward pole dancing in the last few years though I feel like everyone has a mum a sister a daughter a friend a brother a son a grandmother etc who pole dances so that is great.
Q. Your background is dance based but when you started pole dancing it wasn't perceived as a "career path". How did you get involved?
I was working at Lush Cosmetics and heard a rumour that you could learn to pole dance so I called Dancers Cabaret to ask if they had ever heard of such a thing and if they knew where we could learn. They put me in contact with Vanessa who still runs a pole studio today (15yrs later) and she organised a teacher and class time for us. Five work mates and I travelled into the city to a dodgy little place where there were 2 poles and we learnt the basics. I'll never forget how hot the teacher was she was a real life Stripper (stripping was something I'd never do hahaha). I had never met an exotic dancer before and I honestly felt so naughty and daring learning to pole dance.
Q. Is the Chilli Rox we see on stage the same as we'd meet in person or are you the shy, retiring type?
I'd describe myself as an extraverted introvert. I absolutely love being alone. The Chilli you see on stage is definitely the real me but with working 7 days a week teaching for 3 different studios all over Sydney, emceeing, and still working as a showgirl I don't have a lot left for socialising my all time favourite place is the beach all by myself.
Q. Do you have advice for someone keen to have a career in pole dancing, stripping or showgirl performances?
Be punctual, be professional, be respectful, be nice.
Q. I saw on Instagram that being a showgirl is your favourite thing. Why?
A showgirl show is more than just tricks on a pole. It's usually around 10-15 mins long (3 songs) it's themed with music and gorgeous costumes and props and it's so much fun. It always feels like 30 seconds to me I just feel very at home being able to interact with a crowd and just dance any way I like. Surprisingly if you ask me to do a 3 minute pole trick show I hate it - it feels like an eternity - give me that long stage time any day. Also I'm soon to be 46 so my time has to be coming to an end. Most girls retire much younger so every time I get booked I just feel so grateful that I get to do what I love. I remember stressing so much just before I turned 40 that I should retire but then I realised when it's my time the phone will stop ringing so while ever someone wants me to perform I will keep doing what I love.
Q. Has there been a career highlight or an ah-ha moment?
So many highlights I'm very proud of the Miss Pole Dance Australia opening numbers I have choreographed but I think the best is yet to come I'm very proud of my upcoming charity show for spinal injury research. It's very scary being on the organising side of things give me the limelight any day but if this show is a success I'm going to feel amazing knowing I have helped people's quality of life.
Q. Tell me more about the fundraiser. How did you get involved?
So I was having a particularly bad day feeling very sorry for myself (maybe I ran out of peanut M&Ms) and I stumbled across a Facebook post from Jason Lam (an aerial artist whose equipment failed and he fell breaking his neck saying that he had just spilt coffee on himself and how happy he was because he managed to get himself changed and get back in his chair all by himself and he said I'm not a paraplegic I'm a power-plegic. It really put things in perspective for me and I felt compelled to help. I wrote to Jason to ask if I could do anything and his response was, I have been so lucky I have received so much help I would much prefer you do something for spinal injury research, and that is how Dance for a Difference was born. I wrote to Carlie Hunter (former Pole champion) first and asked if she would consider helping and she said yes without hesitation I then asked Miss Philippa Rasidi (2 x miss pole oz) and she also said of course and one by one every single one of our favourite pole idols said yes!!!! Knowing there was no payment everybody came onboard. I told Dallas Dee what I wanted to do and she immediately took over and has pretty much organised everything. I am overwhelmed by the generosity of Aussie polers I am blown away by the selflessness of Jason Lam and I am soooo excited for this event. Tickets are on sale now through Ticketek 11th February 2018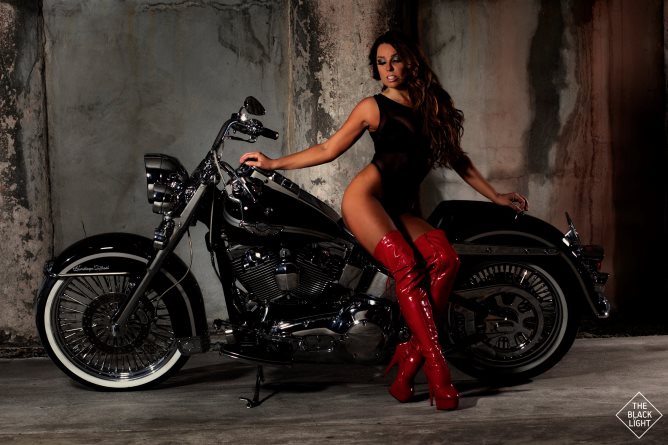 Photo used with permission from the very talented The Black Light / Emma Salmon
Q. Your performances are so polished. Does everything always go to plan?
I have an ongoing Facebook fail war with Daisy (a Sydney showgirl) we are the 2 most likely to get things wrong. Her latest fail was an outdoor pole gig in winter in Wollongong freezing and she forgot to take any grip aid products so in her desperation to get sticky she splashed beer all over herself only to find it doesn't work. My latest was I turned up with 2 black shoes only one was 8 inch and one 6 inch and I hobbled round the stage like I had one leg longer than the other I have also packed 2 left boots before haha totally winning at this showgirl thing.
Q. What's on your bucket list?
Johny Depp, Channing Tatum and Justin Bieber haha .... Oh you said what, not who, hmmm okay all 3 of them in the Maldives heaven.
Q. Do you have a dinner party story you'd like to share?
I once got booked for a 21st party when I arrived it was a conservative young man his parents and his grandparents and I danced around their living room thinking poor kid this is the worst party ever. Nan seemed impressed though I heard her say to Pops "oh she's very flexible"!
Q. If you could give the younger you some advice about your career what would you say?
Start now!!!! I didn't head down this career path til I was late 30s I wish I had discovered it all when I was in my 20s or even early 30s. I have travelled the world teaching, emceeing, and performing , it has been an incredible crazy ride so far and I luv it I'm pretty sure I'll be dancing in my 80s.
Watch Chilli & Coco's winning Comedy performance.
Copyright © 2020 Adult Match Maker It is illegal to use any or all of this article without the expressed, written permission from Adult Match Maker and the author. If you wish to use it you must publish the article in its entirety and include the original author, plus links, so that it is clear where the content originated. Failure to do so will result in legal action being taken.