How can I tell my partner I'm interested in being dominated?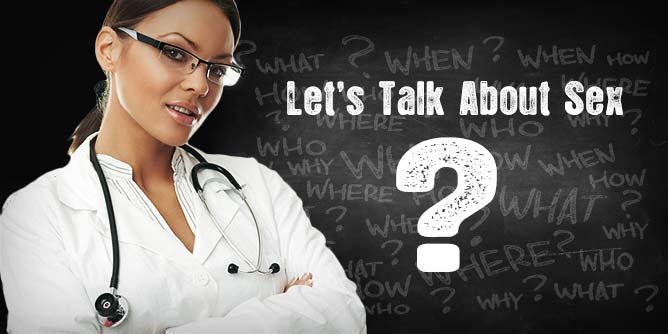 Q: I think I would love to be dominated. I've been fantasising about being ordered to strip, and being tied down and fucked. I have a boyfriend and he's great but he's just not a pushy type of guy. I'm not sure he's into it. How can I tell him I'm interested in being dominated?
Your question is not an uncommon one, so thank you for putting it out there. Initially, let's put the sort of dominance you're seeking into some sort of context, as there are as many different ways of dominating as there are Dominant people! From the fantasies you've mentioned this appears to be about physical dominance, rather than psychological or emotional dominance. This makes your conversation a little easier, as physical areas are generally easier to work on than the ones in your head.
A general suggestion for anyone unsure about starting ANY topic of conversation is to begin with the premise of 'Have you heard about…' or 'Did you know…' When you start from a point of general discussion, you can gauge the interest and engagement of your partner, and move to more specific questions, eg. 'What do you think/feel about (the topic in question)? Once you have idea of where someone is at, it makes it much easier to know how much more – if any – information to divulge.
Sharing your fantasies can also be a powerful tool. It doesn't come easy to everyone and can be scary for a number of reasons: we have our own shame around these fantasies; we're worried about judgement from others; we fear rejection of our thoughts and ideas.
You can start the conversation with a phrase like 'I had this dream last night…' or 'I wonder what would happen if…' and insert your wishes from there. Your partner won't even have to say too much for you to get a read on where he might be at with those thoughts; the body language will say almost everything, so watch carefully. And don't forget if you're super uncomfortable saying these things aloud, you can always write them down - there is nothing wrong with an old-school, sexy, hand-written, lust letter.
As with anything new, start small, and as close to your established comfort zone as possible. Don't start out with hog ties or elaborate rope – you can absolutely keep these in mind as something to aim for – but overwhelming your Other Half with unrealistic expectations might end up being way too daunting. Think about starting out with scarves or light Velcro restraints – anything familiar is a great start – what about having him use your clothes to tie you up, as you strip down?
For any relationship to remain healthy in the long-term, feelings and fantasies like yours are better off shared. Stifled and suppressed wants can lead to all sorts of weird relationship dysfunction - fights about 'nothing', endlessly finding fault in your partner. Better to strip off, speak up and say how you wanna be taken. Nature will always take its course.
Copyright © 2020 Adult Match Maker It is illegal to use any or all of this article without the expressed, written permission from Adult Match Maker and the author. If you wish to use it you must publish the article in its entirety and include the original author, plus links, so that it is clear where the content originated. Failure to do so will result in legal action being taken.