What type of lube should we be using?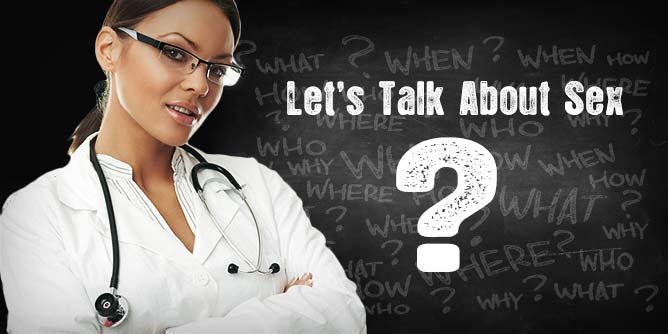 Q: My partner and I are interested in starting to use lube, but when we went to find one, there were all these different types. How do we know which type of lube is the right one for us?
A: Lubricant can transform your sex life! I know that's a bold statement but these tubes of gloriously slick gel should be a bedroom essential and buying the right one can make all the difference.
Most people think of lubricant as "fixing" a problem - that it's all about functionality. But it's so much more than that.
In a study from the Center of Health Promotion at Indiana University, the use of lubricant was found to increase females' pleasure during sex and masturbation, and almost half of all users said it made it easier to achieve orgasm. It can also be used to help make sex last longer, and as a massage oil for a little sensual touching.
So how to decide?
There are three types of lube: water-based, silicone-based and oil-based.
Water-based lubricants are a favourite for many people as they are less sticky and messy. They create a fantastically smooth and slick experience, and as they are water-soluble, your skin will absorb the lube and any excess can be rinsed off with a little warm soapy water. The other great benefit is that water-based lubricants are perfect for use with condoms, as they don't interfere with latex. The only real downsides of water-based lubes are that you may need to reapply occasionally (as your skin absorbs it), and that some of these products include glycerin to help make them slippery, which can promote infections in women.
Silicone-based lubricants are a popular choice and they are as slippery as they are sensual. Because the body absorbs them slower than other kinds, silicone lubes will last much longer and are perfect for play with a partner. They're also condom-friendly and can be used to shine your latex gear or even as a massage oil. But be careful, many silicone lubricants can stain white sheets and they should never be used on sex toys or accessories made from silicone as they can have negative effects on silicone toys over time.
Oil-based lubricants are not very common and aren't particularly popular, but you might see them around, so be sure to know what they are before you pick them up from the shelf. They are generally only used for male masturbation, as they corrode the latex in condoms and can be unhealthy for the vagina.
Once you've figured out which 'base' you'd like in your lube, you'll need to consider the next range of options. There are flavoured lubes, tingling ones for extra sensation, natural and organic ones for those concerned about chemicals, moisturising lubes, and products designed specifically for use with sex toys. For these decisions, it will largely be a case of picking your favourite as if you were deciding which flavour of ice cream to buy.
What you can't use as lube during sex
When we say 'any kind' of lube, we mean any kind of lube that is designed to be lube. It's inadvisable to pick up any old oily substance from the kitchen cupboard to use during sex (see the note on oil-based lubes). Petroleum based products are best avoided as they may cause irritation by changing the pH of the vagina which can lead to yeast infections. If you don't have any lube at hand, stick to the ol' saliva technique and be sure to pick up some of the real stuff at the next chance you get.
Copyright © 2020 Adult Match Maker It is illegal to use any or all of this article without the expressed, written permission from Adult Match Maker and the author. If you wish to use it you must publish the article in its entirety and include the original author, plus links, so that it is clear where the content originated. Failure to do so will result in legal action being taken.