Does the size of my clit affect how I experience sex?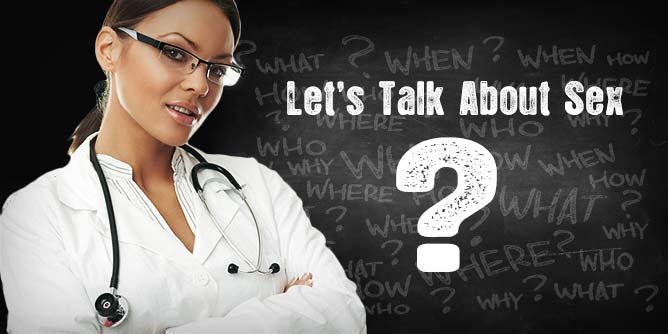 Q: My clit is a bit more prominent than some others I've seen. So I've always wondered, does the size of my clit have anything to do with how good sex is?
Let us answer your question with a question: Are you capable of reaching orgasm? If you can, then the answer is no. However, if you've had trouble reaching this sexual cloud nine, a slightly smaller clit may be part of the reason.
Small clitorises are just as normal as, say, a small nose, or small feet. So normal in fact, that researchers have taken the time to take a much closer look and see if size does matter.
They studied 30 women with an average age of 32 using MRI to check out their pelvic measurements. The researchers found that those in the test group who reported difficulty with orgasm were more likely to have a clit that was a little smaller and a little further away from the vagina (about 5 or 6 mm).
Now might also be a good time to mention that your clit is like an iceberg – you only really see the tip of it. Most of the structure of the clitoris is not seen, but the 'tip of the iceberg' is called the glans.
The theory goes that if you have a smaller glans, you have less space for those marvelous things called nerve endings that make orgasm possible. Women have around 7,000 nerve endings in the glans, which is an unparalleled number for such a small place and explains why this is such a sensitive area (even more so than the head of a penis).
Fortunately, the researchers didn't stop at just the MRI. They also asked the women some revealing questions and found that women who struggled with orgasm were more likely to prefer missionary position, while those who enjoyed regular orgasms preferred to be on top.
The girl-on-top position does wonders for clitoral stimulation, which is why researcher and OBGYN Dr. Susan Oakley suggested that "maybe women without orgasms have a small clitoris, but if they were to try female dominant position maybe they could get closer stimulation to the clitoris and overcome the fact that it is small."
Hear hear! Basically it comes down to 'it's the motion of the ocean, not the size of the boat' – or in the case for females, 'not the size of the man in the boat'.
Just like penises, clitorises come in all shapes and sizes. And just like penises, clitorises can bring an immense amount of pleasure, regardless of the size.
And here's a fun fact: Just like your nose and ears, your clit will keep growing as you age. By the time you turn 32, the clit is approximately four times bigger than it was at the start of puberty, and continues to grow after that.
So while yes, the clit may have a small influence on your sex life, it's still an incredible little toy. Yes, toy – it is in fact the only piece of human anatomy that exists just for the fun of it. So enjoy that marvelous play thing, big or small!
Copyright © 2020 Adult Match Maker It is illegal to use any or all of this article without the expressed, written permission from Adult Match Maker and the author. If you wish to use it you must publish the article in its entirety and include the original author, plus links, so that it is clear where the content originated. Failure to do so will result in legal action being taken.