Is masturbating good for me?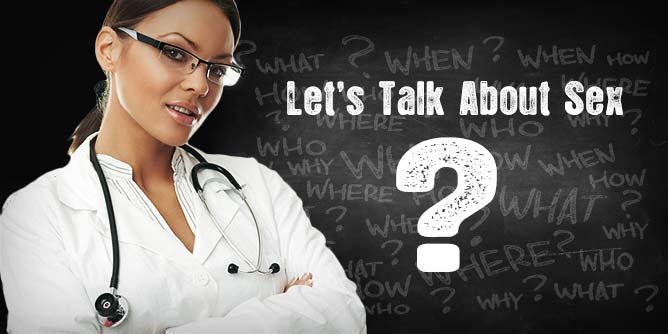 Q: On some level I understand that masturbation is probably healthy, but I can't get that little voice out of my head telling me that I'm doing something wrong. Are there any facts I can use to give myself some reassurance?
A: I can hopefully put your mind at ease as there are a number of scientific reasons why masturbation is good for you and, in fact, should be part of your wellness routine.
We've already covered some aspects in a pretty extensive
blog article
that you should check out. But allow me to tack on a few more facts you can think about next time you have a wank.
Everyone does it! Well, close! According to Adult Match Maker's Under the Covers Sex Survey 19.5% of women and 29% of men said they masturbate every day. While less than 1% of respondents said they had never masturbated.
It boosts your mood. Masturbating releases feel-good neurochemicals like dopamine and oxytocin that lift your spirits. And it's also great for relaxation, relieving stress and everyday horniness, as well as getting in touch with your body and your sense of self. Sometimes, it can be as simple as helping you fall asleep or start the day with a spring in your step.
It helps keep things in working order. Not only does regular masturbation keep a steady supply of that vital nitric oxide in our blood, but it also works your pelvic floor muscles, which means stronger orgasms for women and better luck keeping it up for men as they head into their more mature years. Some men also find that it can help them combat premature ejaculation and science tells us it can improve sperm quality.
You might be curing cancer! An Australian study found that men who ejaculated more than 5 times a week were 36% less likely to get a prostate cancer diagnosis before the age of 70 (compared with men who ejaculated less than 2.3 times a week). And believe it or not it can also strengthen your immune system.
It's the ultimate form of safe sex. Masturbation is a great way to get some sexual relief in a perfectly safe (and healthy!) way. If you don't have the energy to text that fuckbuddy, are single by choice or circumstance, or just want satisfaction asap, then nothing beats spanking the monkey or, for the ladies, flicking the bean.
The bottom line is that masturbation really should be part of your health routine. Perhaps we should get a Medicare rebate based on our annual output - that would really be a wank bank!
And if you want to maximise your wank, try out some of
these tips
from Cyndi Darnell.
Copyright © 2020 Adult Match Maker It is illegal to use any or all of this article without the expressed, written permission from Adult Match Maker and the author. If you wish to use it you must publish the article in its entirety and include the original author, plus links, so that it is clear where the content originated. Failure to do so will result in legal action being taken.