Solo Sex has a Dirty Little Secret: it's good for you!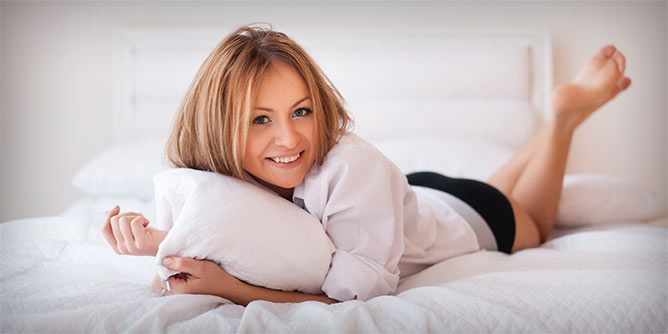 Masturbation. Fingering. Flicking the Bean. Wanking. Fapping. Double-Clicking the Mouse. Rubbing one Out. Self-Love. Having a Fiddle. Muff Manipulation. Driving the Pink Canoe. Playing with the man in the boat. Taco Tangoing. Strumming the Banjo. Spelunking. Jilling Off. Rubbin' the Nubbin.
(Please note that yes, I am talking about female masturbation here, however nearly ALL these points work for males as well)
How good is having a fiddle? Best way to pass time on a rainy day, or those nights where you just can't get to sleep, or because Greg, the guy who makes your coffee in the morning, looked particularly gorgeous when he handed you your latte and even gave you a wink... Oh my... Excuse me for a minute...
Masturbation is not bad or wrong or dirty. It won't make you blind or undesirable to marry. It certainly won't ruin your bits.
Actually it's the complete opposite of all of that. The biggest and best and often most well kept secret to masturbation is this: It's GOOD for you.
Like actually good. Not just cos it feels good. It's good for all of you. Mind. Body. Spirit. Even if you use different words than my hippy ones up there. It's damn fucking good and can make you healthy in ways you never even knew.
Let's explore some of these perks of plinking.
Mind
Stress Relief: Sexual feelings and arousal releases dopamine into your system. Dopamine is a chemical that provides us with a feeling of well-being and comfort. It is a great way to get your head out of the buzzing, everyday stresses that can make us irritable and unhappy.
Feelin'Good: Masturbation releases endorphins into your bloodstream. These endorphins are naturally uplifting and are similar to the ones that are produced when we fall in love, bond with children, laugh with friends. They are your own personal supply of happy-juice and they can leave you feeling happy, content, relaxed and fulfilled.
Makes You Sexy: The more sex we have, the more orgasms we have, the more these positive chemicals are released into our bodies. This helps with all sorts of things like self confidence and the way we look at ourselves. It also helps us to release our own personal pheromones which are the subliminal scents we put out to attract mates, which means you are more likely to find a compatible partner when your pheromones are strong.
Keeps You Sexy: It's also a great way to keep your libido fired up. We all know the term if you don't use it you lose it, and this actually can be a real thing when it comes to sex. To be able to keep ourselves as sexual beings we need a good supply of nitric oxide in our blood, and the more we orgasm the more we maintain it. If we stop having sex and sexual feelings the nitric oxide can wane making it harder for us to become aroused. Don't panic, though! It's not a permanent depletion. It can be built up again over time and masturbation is the perfect way to get started!
Body
Period Pain: The tensing and relaxing of muscles than come with an orgasm can be really good for relieving the pain of menstrual cramps. I know when you're having your period sometimes the last thing you feel is sexy, but it really can help. Also the endorphins released can be great for helping settle down those full on mood swings we can get.
Shiny hair: Did you know that at the end of your hair, where it grows out of your scalp, it is attached to a little blood vessel. When you masturbate you increase blood flow and this can help nourish your hair and make it thicker and shinier.
Insomnia Aide: Having a play and an orgasm before you go to sleep is a great way to help stave off insomnia. Once we have orgasmed our blood pressure lowers and so our bodies become more relaxed and are able to focus our minds and not over-think too much about outside stuff, and that is the perfect mental state to be in when drifting off to sleep.
Avoid UTIs and Bacterial Infections: When women are aroused our cervix opens. This is a practice called "tenting". This stretches the cervix and increases cervical mucus which in turn helps fluid circulation, which in turn helps flush out unwanted bacteria which are the leading causes in UTIs and infections such as thrush.
Spirit
Self Connectivity: Getting to know yourself, your body, your likes and dislikes. Becoming in tune with yourself as a whole is something that I believe everyone needs to do. When we know ourselves and are connected to our base levels, I think it makes us better humans. We are more compassionate, more sympathetic, more willing to put ourselves in the shoes of others and still know who we are ourselves. Masturbation is one of the best ways to learn all about yourself and get in touch with your deeper self.
Seriously, I reckon if everyone had the ability to masturbate without fear of invisible retributions and mythological wrath, the world would be a much happier place.
Fap for World Peace. It should be a thing.
Copyright © 2020 Eva Sless It is illegal to use any or all of this article without the expressed, written permission from Adult Match Maker and the author. If you wish to use it you must publish the article in its entirety and include the original author, plus links, so that it is clear where the content originated. Failure to do so will result in legal action being taken.