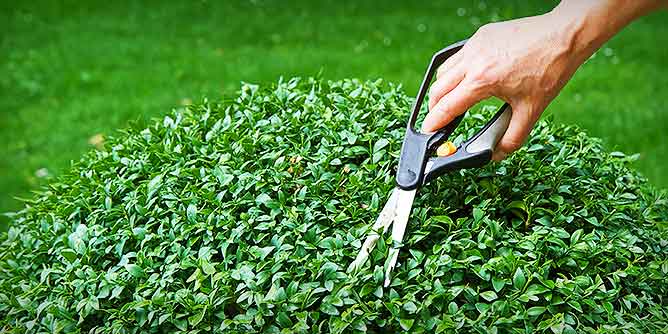 If American Apparel shop windows are to believed, flared jeans aren't the only relic from the 70s that are coming back into vogue. There's plenty of reason to believe that the cultural tide is shifting toward a fuzzier embrace of fuzzy nether regions. But that's not to say things are shaping up to look exactly as they did during the hippie heyday.
Lately the media has been sprouting its fair share of headlines about the rise of the "Full Bush Brazilian". This is more or less what you think it is: a full bush on top, with hair below the pubic mound and butt crack completely stripped bare. This, for some, is like the best of both worlds. You get to have your lady garden primed for this weekend's hot hookup whilst maintaining your modesty and a dash of mystery.
The A-list factor is another indication. If the infamous Brazilian wax episode of Sex and the City taught us anything, it's that celebrities can be hugely influential in dictating our grooming habits. Gwyneth Paltrow, Madonna, Lady Gaga and Cameron Diaz have all come out in favour of the au naturale look. And Cameron Diaz from her self-help bible, The Body Book, was quoted as saying, "Also, let's be honest: just like every other part of your body, your labia major is not immune to gravity. Do you really want a hairless vagina for the rest of your life?"
Waxing salons have yet to become extinct, but they're definitely observing a trend. According to pubic aestheticians surveyed by Racked in the US, there's been a noticeable decline in the number of women who come in asking for a full monty.
The Australian Study of Health and Relationships [2013] interviewed over 20,000 Australians and found that almost 80% of females under 20 had shaved or waxed in the last 12 months. This dropped to less than 50% for the over 40s.
That's not to say that the preference for a down-under with no bush will entirely go away for some, particularly when it comes to oral sex. A big plus for being bare down there is also the increased sensation during sex. In 2011, the Cosmetic Physicians Society of Australasia (CPSA) surveyed 516 women who had undergone permanent pubic hair removal. The survey found that 63% of the participants reported "feeling sexier" and 60% experienced "enhanced sexual pleasure".
But it's also worth noting that the no-hair trend came into fashion at a time when internet porn was also on the ascent, and it's simply a matter of "camera visibility" logistics that hair might get in the way.
Finally, what about the blokes? With so much ink spilled over the particulars of the female mons, you'd wonder whether men are ever preoccupied with being "on-trend." If experience has taught us anything, it seems that keeping things neat and orderly betwixt the balls continues to be the polite thing to do.
Phillips conducted a global survey in 2010 and the Australian results found that one in four women find ungroomed pubic hair on men a big turn off. 23% of Australian women would like a bit of a trim, 20% like it neatly groomed and trimmed short, and 5% want it completely bare.
Guys, if you haven't already, it might be time to invest in a nice pair of trimmers. It seems that guys have caught on to one nifty trick - a trim bush can add inches where it counts.
And let's face it, is au naturale really a deal breaker for the typical Aussie bloke once he's got you into his bedroom? Most are just happy that you want to be naked in the same room.
So what do you prefer? Bare or bush?

Copyright © 2020 Adult Match Maker It is illegal to use any or all of this article without the expressed, written permission from Adult Match Maker and the author. If you wish to use it you must publish the article in its entirety and include the original author, plus links, so that it is clear where the content originated. Failure to do so will result in legal action being taken.