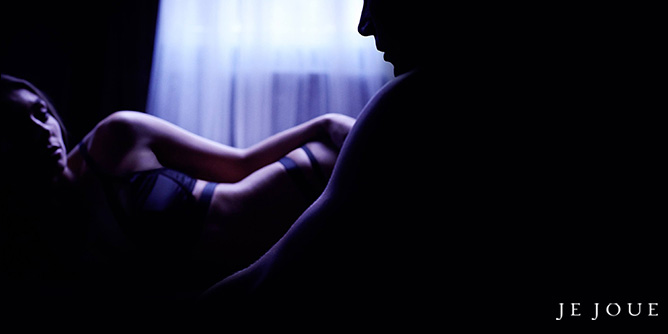 Rabbit vibes are one of the best sexual inventions of the 20th century. An all-over, all-encompassing toy that stimulates both internally and externally at the same time, what more could you want?
Because all women and all bits are different, sometimes it can be hard for a rabbit to do everything for everyone, but when you have a toy with as many of the functions and combinations as you get with the Je Joue Fifi, it's far easier to find a setting that will work for you and leave you with that all-over, all-encompassing feeling of satisfaction.
First the Specs
Made of 100% medical grade silicone, the Fifi is completely seamless and smooth making it 100% submersible. It has three motors (one in the shaft and one each for the long clitoral "ears") and encompasses five speeds and six different pulse settings. All in all there are around thirty different combinations you can explore by changing the speeds and pulses. It charges magnetically and takes about two hours to fully charge up from empty, and then has around two hours continual running time. A little light flashes when you charge it and sits solid when it's fully charged. It's not as whisper-quiet as I would have expected a high-end toy like this to be, but it's not as loud or distracting as others can be.
What I Loved
The smooth silicone finish is really, really nice to touch. It doesn't need all that much lube at all as it is so silky already. I just used a small drizzle of simple water-based lube to get started and didn't need to reapply any at all.
The vibrations are strong and rumbly and there are enough speed and vibration settings to find one to suit your needs. Because this toy has three different motors, there are a whole bunch of different buzzes and pulses to suit. I really enjoyed the settings where the shaft has a low, but solid rumble going, and the two ears seem to pulse up and down with stronger vibrations. It's kind of like someone stroking against the sides of your clit, while slowly pushing inside you. Was very nice... Very nice indeed!
The shaft is neither too thick nor too thin and curves nicely at the top to push against the g-spot. The huge range of combinations means this toy can be used over and over and have a different experience each time and it can deliver some powerful and skin-tingling orgasms. I also really love the no insertion magnetic charging. So easy and simple to click on and the charger stays properly in place, unlike other magnetically charged vibes I've had where you almost had to keep constant watch in case the magnet slipped.
What I Didn't Love
Unfortunately for me, more often than not in my testing regime, this toy failed in the clitoral department. That's mainly because of two reasons.
One: The ears are kind of stiff and inflexible (They can be pushed down or together but that takes the use of your other hand and can be annoying, and they have no internal "softness") and it made the setting I could personally use quite limited.
And two: (Similarly for my own personal enjoyment) I found them to be slightly too far apart to give any direct stimulation and I also found, unless they were at mostly maximum speed, they're at a slightly wrong angle to be able to stimulate both my clit while the shaft was on my g-spot at the same time.
Please understand, though, this isn't necessarily how everyone will feel because, as stated at the beginning of this piece, every vagina is built differently so what works or doesn't work for one person could be the complete opposite in another. This is where I think this toy could be greatly improved. A little flexibility in the shaft and some softness to the rabbit ears to allow the user to customise it better to their needs. Another Je Joue toy I love, the G-Ki has an inbuilt mechanism that allows you to bend the toy to a specific angle that suits you and I think that would work really well on the Fifi.
As for my statement with the "ears" being too far apart for direct clitoral stimulation, although I found it a little frustrating most of the time, I can also see the benefits of this. It was actually really great for teasing and coaxing sensations out of the spidery affiliate nerves of the clitoris that run along the vulva and, for those girls who find direct contact of the clitoris far too overwhelming, this could be a perfect solution to that issue.
The other thing I found that could be improved was the functionality of the buttons. There's the + for turning on and going up in speed, the – for turning off and going down in speed, and the ~ for changing the pulse setting. Easy and simple but slightly awkward to press through when the toy is in use as, being on the base, you can't really see which one you're pressing and you need to press kinda hard, and it would be nice to have separate controls for both the shaft and the ears as there's no way to just use one at a time rather than having all motors going at once.
Overall not a bad little rabbit. I give the Fifi six stars but I think, with a few small improvements, that could be taken right up to a ten.
Happy Buzzing, my friends!
Max Black loves JeJoue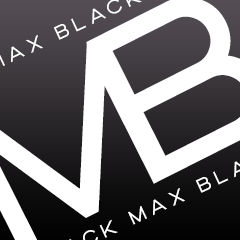 JeJoue put a lot of thought into every product they produce, and rarely do so just for marketing - they do it because they're passionate about the quality of what they create. As a luxury brand they have much to live up to and our customers always get a thrill from opening their new toys. We also love the way they are presented and how great JeJoue are with aftercare - they are a pleasure to work with in Australia. Their Fifi Rabbit remains one of our top selling rabbit vibes, not just because it looks great (which it does) but because many of our customers love the three motors and the silky soft feel of the silicone.
Fifi is always available in store at Max Black, Je Joue's favourite sensuality store in Sydney.
Copyright © 2020 Eva Sless It is illegal to use any or all of this article without the expressed, written permission from Adult Match Maker and the author. If you wish to use it you must publish the article in its entirety and include the original author, plus links, so that it is clear where the content originated. Failure to do so will result in legal action being taken.