How do I know if I've had an orgasm?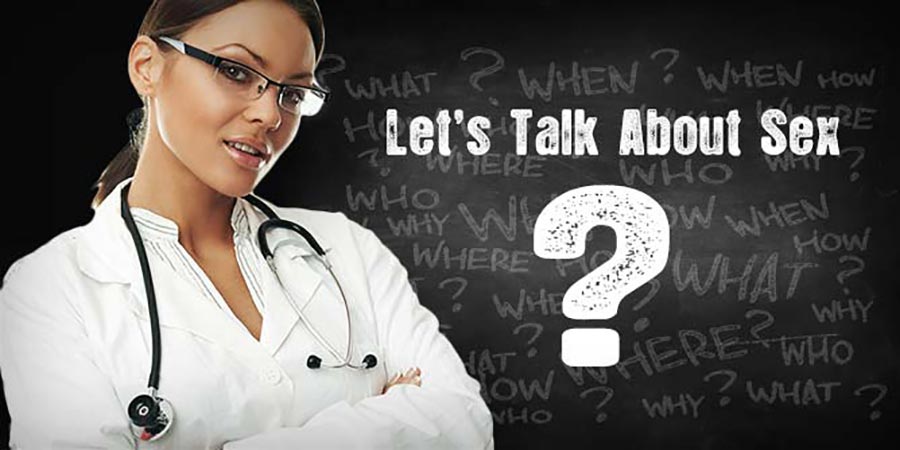 Q: I don't know if this is a weird question or not, but how do you know if you've had an orgasm? I've not had a lot of partners and while sex feels nice, I don't know if I've ever actually come. How do you know!?
So while it's almost impossible to know whether everyone experiences orgasms the same way, there are a few things you should look out for to know if you've actually climaxed, or are just feeling some nice sensations that, while yes, are nice, aren't the toe curling, sheet ripping experiences you've heard about.
The main thing is the climax itself. The rise and rise and rise of sensation until there is a relieving release of tension where all that sensation bangs out of you into one big, satisfying release. Think of it like a sneeze. You know when you've just had a nose tickle that's gone away, and you definitely know when you've sneezed.
There are some physical signs that usually accompany that feeling of both climaxing and orgasming too, and they're mostly involuntary.
The rising and curving of one's back and hips as the climax builds, the tense contractions you can feel in your belly and thighs, and in your vagina, clitoris, and vulva... Spreading out across your body like tickling, buzzing tendrils of electricity.
Your breath mimics the sensations, growing faster and shallower as the climax begins to build, and quite often there are moans and grunts and other sounds as your body prepares itself to let go.
After an orgasm there is often a period of intense sensitivity, both physically and emotionally. Your skin becomes more ticklish and sensitive to the touch, and your genitals feel throbby and pulsating, and can be incredibly hard to touch for a little while without sending almost electric shocks throughout your body.
Some people claim emotional release so much so that they will laugh, or even cry after orgasming, which is purely just a release of endorphins and (especially if you are a post orgasm crier) there is nothing wrong with you, even if it can feel like there is. Just as we cry with overwhelming happiness or other positive experiences, crying is not necessarily a bad or negative thing. It's just a release.
Probably the best way to explore and test and see if you can and have reached that sexy orgasm peak is to masturbate. Using either just your hands, or finding a sex toy that will suit your needs and wants, it's time to learn about your body and the pleasures within. Do it alone and without any distractions. If there's a genre of porn or erotica that you like or are interested in, that can help get those orgasm juices flowing too.
Find those spots around your clit or vulva that feel nice and keep touching them and playing with them until they feel better than nice. Until they are begging to be touched and touched and touched because omg I can feel it building, and I can't stop moving my hands, and my body is starting to react, and I think I get what they've been talking about now and omg omg omgggg yes!!!
Sometimes our own brains are our worst enemies when it comes to letting go and fully exploring our sex stuff, so just remember there is nothing wrong, dirty, shameful, or freaky about pleasure or how we experience it. You deserve it. You are worthy of it. And omg, you're gonna love it!
Copyright © 2023 Adult Match Maker It is illegal to use any or all of this article without the expressed, written permission from Adult Match Maker and the author. If you wish to use it you must publish the article in its entirety and include the original author, plus links, so that it is clear where the content originated. Failure to do so will result in legal action being taken.
The content posted on this blog is intended for informational purposes only and the opinions or views within each article are not intended to replace professional advice. If you require professional relationship or sexual health advice you should consult with an appropriately trained and qualified specialist.