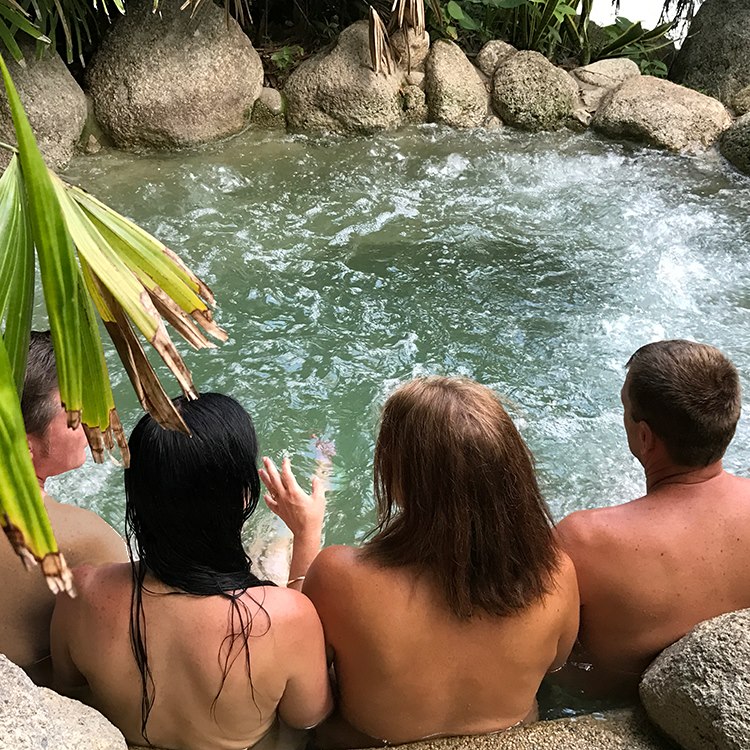 Bio
The couple who formed Aine Events first experienced the swingers/nudist scene at one of the swingers resorts in Mexico. After 15 years, they were looking to add a little more spice. It was the sexiest holiday of their lives. They made some great friends and spent the week connecting in a powerful way. Once they returned to Australia, they tried to find a similar resort. They wanted to repeat the sexy fun at least once a year, but did not want to spend the money and time to travel to Mexico or Europe. The checklist was; resort (not caravan park), beachfront, private and great food/wine. They were amazed when they could not find a real swingers resort anywhere in the country. They expanded their search to Asia, but again there was nothing like the resorts in Mexico. The only solution was to start their own events. After a long search they found the resort which ticked all the boxes between Cairns and Port Douglas. The rest is history.
Now Aine Events hosts 29 couples on a sexy week in a secluded and private piece of paradise. The food is amazing and the atmosphere is VERY sexy. The guests enjoy lazing around the pool, spa and beach in a totally clothes free environment. Each night is filled with music, dancing and enjoying the sexy outfits. It doesn't matter if you are nudists who want to reconnect and add some spark into your relationship or if you love to swing - you will have a ball at our week away.
Click through to our Adult Match Maker profile to see the Validations posted by members who've attended our resort getaway.