I'm horny all the time - do I have a sex addiction?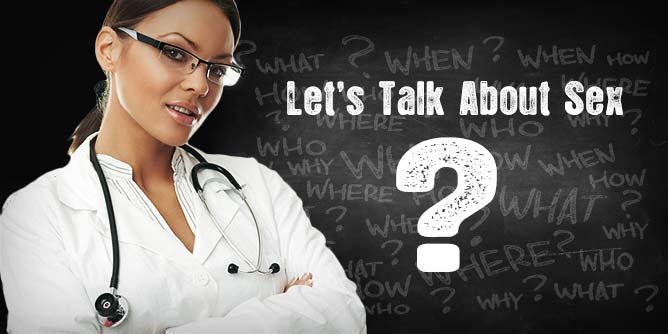 Q: I've heard that men think about sex once every 12 seconds, but I think about sex non-stop! Even shortly after I fuck, I start to think about the next time I'll get some. Do I have a sex addiction?
A: Let's just get one thing out of the way: The line between "active libido" and "sexual obsession" doesn't actually have that much to do with the frequency of your sexual thoughts. It's more about how you act on these thoughts and whether they are interfering with your day-to-day life.
To figure out if this is a bigger problem ask yourself how your sexual thoughts are affecting your personal relationships, work, and alone time.
A sex addiction will inhibit your ability to think about other things. Sex becomes such a central focus for you that you start organising your entire life around it. It's also most often accompanied by feelings of shame, secrecy, and an inability to curb or quit your activities (despite a desire to).
Do any of these other potential symptoms sound familiar to you?
Your thoughts about sex, or the time you spend watching porn or hunting for a partner, impact your ability to perform at work, or be a good family member or friend?
You're trying to cut down on your sexual thoughts and behaviours, but you can't seem to help yourself. As a result, you wind up having more sex (or engaging in more sexual activity) than you necessarily set out to.
You continue engaging in these activities despite negative health consequences. This doesn't necessarily mean contracting STIs, though that is one issue to consider. However, are you putting sleep, a healthy diet, or exercise on the back burner to satisfy your cravings?
You can't seem to maintain any long-term relationships, and you avoid intimate connections because you're afraid the other person will learn the truth about you. Often, this goes hand-in-hand with compulsive lying, secretive behaviour, a string of infidelities, and perhaps leading a double life.
You don't feel good about any of your sexual conquests. Unlike someone who's merely promiscuous in a sex-positive way, you use these encounters to fill a void, and they offer you no lasting sense of pleasure.
Of course, in isolation, these symptoms don't necessarily point to a sex addiction. But if you're relating to more than one or two of them, that could be sufficient grounds to take the issue more seriously or consider counselling.
Just remember: your habit of happily rubbing one out eight times a day is not a problem - but if your thoughts and behaviours are causing you stress and anxiety, then it might be time to take action. Good people fall prey to addictions all the time, and your happiness is worth the effort it takes to restore your healthy relationship with sex.
Copyright © 2020 Adult Match Maker It is illegal to use any or all of this article without the expressed, written permission from Adult Match Maker and the author. If you wish to use it you must publish the article in its entirety and include the original author, plus links, so that it is clear where the content originated. Failure to do so will result in legal action being taken.