Explore cross dressing on our sex positive adult website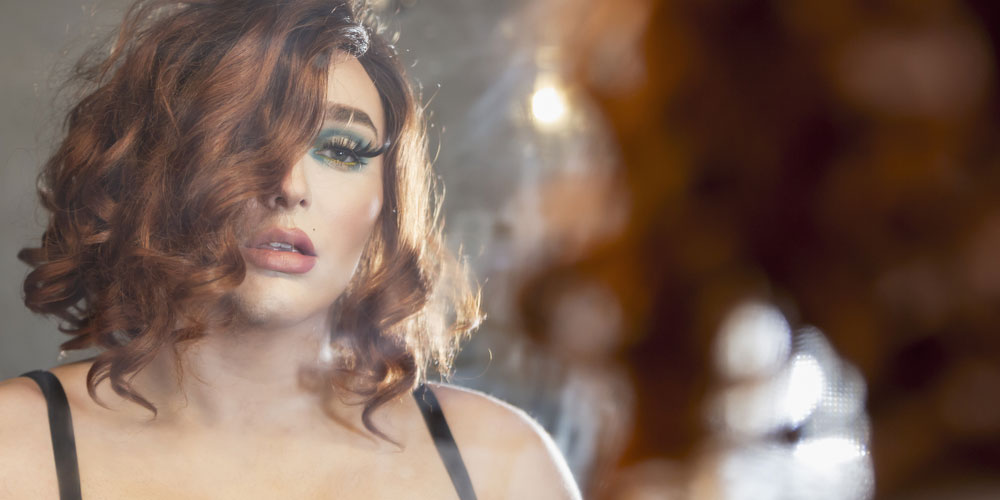 What is cross dressing?
A cross dresser is anyone who wears clothes gendered opposite to the biological sex they were born with, and the best way to describe it is an outward expression of an inner feeling. Our resident sexpert MisKnickers has written about it extensively on her blog article Welcome to the World of the Cross Dresser. She explains in her article that it's usually either a form of gender expression or for sexual gratification of a fetish.
Cross dressers express in many ways: some wear female lingerie under their normal male clothes: some prefer adding individual pieces of androgenous clothing; some opt for an extremely feminized look that also includes make-up and wigs. Men wearing women's lingerie is also a quite common kink and generated member discussion on another blog article. But for many putting on a frock or makeup is only done in private. Joining an online adult dating website that caters for cross dressers is often their first opportunity to express their feminine side whilst still retaining their anonymity.
Cross dressing isn't about drag queens or drag kings who dress as the opposite sex for entertainment purposes, although they are also welcome on Adult Match Maker. It has nothing to do with gender, although some of our cross dressers will identify as non binary. It has nothing to do with transvestism – a term avoided these days as it was used to medically and psychologically categorize someone whose gender or appearance differs from the sex they were assigned at birth. Thankfully the medical profession has moved on from these beliefs, and terms like 'transgender', 'non binary' and 'gender diverse' are now more appropriate terms commonly used for those members who don't identify as cisgender. Adult Match Maker offers our members a wide range of gender descriptors so that you can express yourself in terms you are comfortable with.