Find MILFs for Casual Encounters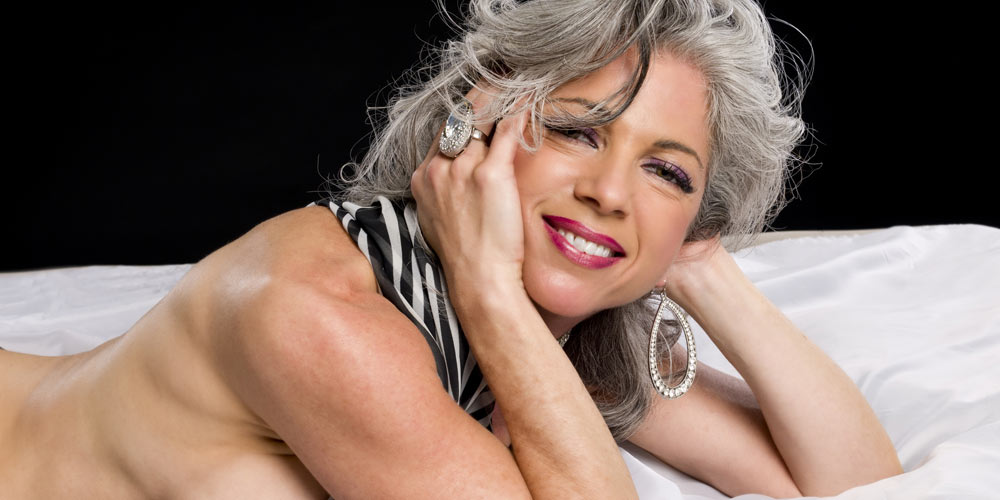 Testimonials from our members, and comments on our blog articles, confirm that you will find mature women looking for casual encounters on Adult Match Maker. While many women only date within their age range, our female members tend to be more sexually adventurous and many nominate a much broader age range to include younger men. Our younger men say they appreciate what a mature woman brings to the bedroom, the allure of someone who is confident and knows what she wants.
From the moment The Graduate shocked on the big screen mature women became more openly desirable. If you were a young man you secretly wanted to be seduced by Mrs Robinson aka Anne Bancroft, and if you were a mature woman you realised your sexual attraction didn't have a "used by date". Hollywood celebrities such as Lisa Bonet and the very hunky Jason Momoa, Susan Sarandon and Tim Robbins or Demi Moore and Ashton Kutcher proudly flaunted their age differences on the red carpet. And closer to home a survey of Australian women found that around a third of women over 40 admitted they had casually dated (or bedded) a younger man.
What is a MILF?
MILF is an acronym that stands for "Mother I'd Like to F**k" and in a 1992 study it was one of the 9 terms which undergrad students in a linguistic class used to describe an "attractive woman". So the term MILF was born! But in a broader sense you don't have to have children, and there is no required age disparity which you would expect with a cougar/toyboy dynamic. MILF basically refers to any mature woman who has sex appeal or who you find "attractive".
Our members share their mature dating experience
Our resident sexpert Eva Sless wrote about 7 Things Mature Women are Sick of Hearing, and we explained their appeal in the article In Praise of the Mature Woman. Here are some of the comments from genuine Adult Match Maker members who have connected using the site.
"I'm 67 and enjoying every piece of young hunk flesh......O boy am I making the best of this experience while I'm still gorgeous, have the curves and the sex drive.....they enjoy it just as much, as it's every young mans dream to explore with a Mature age woman who still has a spark......whether it's a quickie or a more sensual experience"
"I have lots of young guys hitting on me, always blows me away that at my age I can turn these young guys on."
"I have been amazed at the response I've had from younger men on AMM. Recently had a meeting with a 29 yr old sexy man & it was amazing."
"When I first joined AMM I was amazed at the response from men much younger than me at 66 but I loved the attention."
"As a mature woman now I enjoy younger men always, they are so more attentive and I enjoy teaching them new things, I am so comfortable I'm who I am and what my needs are, I enjoy the pleasure of knowing they enjoy meeting both our needs and making the whole experience about us !"
"At 65 I'm having the 'ride' of my life! I've been inundated with contact from all ages. I've been with many younger men, 44 the youngest, and they are great - interesting, beautiful bodies, minds"
"My biggest turn on is being seduced by an older woman I seriously can't say no to that kinda action."
Find MILFs for casual encounters on Adult Match Maker
If you agree that age is just a number, then your pool of eligible younger men and sexy mature women just increased. Register on Adult Match Maker and discover men looking for local MILFs for a casual encounters or something more long term.