Female friendly casual dating to meet men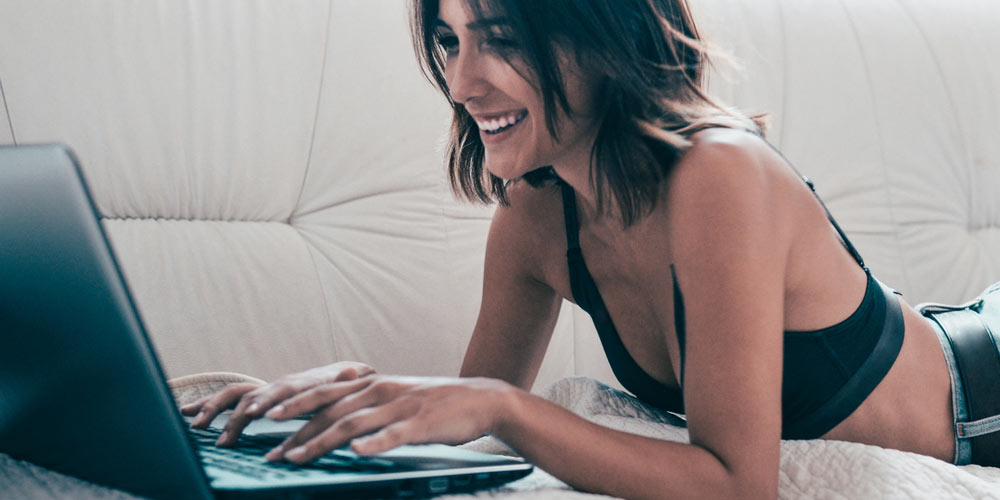 When it comes to looking for love or even casual encounters, women seeking men want an online dating site where they can confidently meet genuine men. With this in mind we've designed many of Adult Match Maker's features specifically in response to feedback from our female members. You're in control with the ability to watermark photos with your profile name, Private Galleries where you grant members access to your photos and the ability to filter messages in your Inbox to Matches or Verified members. Verified female members also have 24/7 access to our webcam and text chat room.
Females often complain that they feel a disconnect when online dating as the messaging restrictions requiring you to wait for the other member to reply makes the interaction disjointed. But conversations on our Messenger feature are seamless, just like you're used to on social media. Plus you have the added protection that you can stay chatting onsite and only share your personal details when you're ready to take that step.
Adult Match Maker is the trusted casual dating website for women to meet men for dating and we've been bringing couples together since 2002. Registration is quick and with a diverse range of members you really can be who you want to be! Find love. Indulge in some online flirtation. Tick some things off your bucket list! We have members looking for casual encounters through to more meaningful relationships so just be honest, be yourself and you might be surprised by how welcomed you are by our online community.
Why Adult Match Maker is the trusted casual dating site for women
We understand women can be cautious of meeting men online but our commitment to genuine profiles sets us apart from other sites and we've pioneered features to optimise your dating experience:
As part of our commitment to genuine profiles we encourage members to Profile Verify.
Profile Verification, Validations and Report Member features support our commitment to genuine profiles.
You can control access to your photos & videos by uploading them to a Private Gallery or utilise our unique watermark feature.
Messenger allows unlimited, free-flowing conversations between members and our Contact Filters allow you to prioritise your Inbox.
You'll have free access to our text and video chat rooms every evening (verified female members have 24/7 access).
You can take a break at any time by making your profile Invisible.
Our female support team is very responsive and only a click away.
Adult Match Maker has all the features women need to meet genuine men online. So stop swiping and make genuine connections.
Testimonials from Female members on Adult Match Maker
"As a new member, have been surprised by the gentleman I have met on this site - pleasantly surprised. We, after all are people in need of touch and to feel. The way we choose people can be a chance game but so far, I am not giving any of them up. A truly yummy experience!"
"I have to say I have met some great people on here and have made some great friends as well, some that are very caring about me and how I feel and I don't just mean sexually."
"I found the best guy I could hope for. no he's not gorgeous, he's not rich, he's not even close to my age. but he's the sweetest, kindest, friendliest and most passionate guy I've met, and he's mine!"