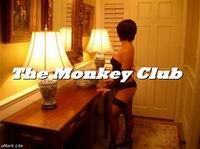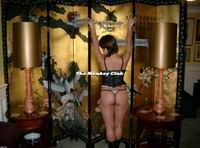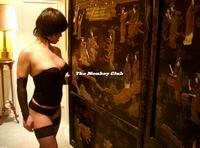 TheMonkeyClub holds quality rather than quantity parties at a 5 star venue located in an inner East suburb in Melbourne.
The beautiful 5 star environment is filled with imported furniture and paintings from around the world, beautiful king and queen sized beds throughout the play areas and our infamous 1960s Austin Powers style round bed, and so many other beautiful and erotic items too numerous to mention.
Needless to say the eclectic and lush surroundings add to the atmosphere which is why
after 12 years and over 240 parties, our guests tell us we hold "simply the best /quality over parties in Melbourne".
Unlike many other parties we vet ALL of our invited guests and this ensures a quality party with people you will enjoy playing with. All first time guests must apply and follow our strict vetting process. Please refer to the Screening Process Requirements page on our website for detailed information and ensure you follow all the instructions carefully.
The parties are exclusively for couples & females under 40.
TheMonkeyClub is first timer friendly however 90% of people play on their first night, due to the QUALITY of the guests and the very seductive environment.
Check out the review which Chantelle Austin posted about TheMonkeyClub which is sponsored by Adult Match Maker. AMM has personally checked out the venue too and Chantelle has perfectly captured the seductive atmosphere. www.chantelleaustin.com/reviews-the-monkey-club-party
Swingers House Parties
eastern suburbs of Melbourne