Gold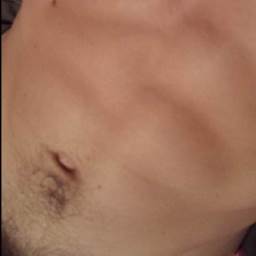 Member Validations (2)
This guy Is Super Chilled and laid back and Very easy to get along with. We had lots of laughs and a very fun play time on our first meet! Highly recommend that he will blow your mind!! Can't wait to catch up again x -
CoupleLovedUp
View More
Click to locate
Brunswick West
, VIC
43, Male
Brunswick West, VIC
Looking for Women, Couples, Groups, Non-binary between 21 & 60 for Casual encounters, Erotic chat or email, A Dom/sub relationship, Friendship, Something kinky
The glass is definitely half full AND the first half was fucking delicious!
But you don't win friends with proverbs so I guess I should say something about myself…..

Let's see……. Ummmm, this is hard.... I really should have prepared something instead of wasting all that time watching Scooby Doo reruns....... OK, I once saw a cat ride a dog like a horse! I mean the cat was sitting on the dog as if the dog were a horse, not that the cat was like a horse riding a dog, that's just silly! And then there was the time that I met those two fish who were looking for the little orange and white fish' son. That was an adventure……

When I'm not hanging out with cats, dogs or fish I try to not take life too seriously - I figure the Amish do enough seriousness for the rest of us.

So I'd say it's safe to assume you're reading this to see if I "have what it takes". Unfortunately I must have been avoiding Barry out behind the sheds rooting Cheryl when the memo on what "it" is was sent so I'll wing it and just list a few things I have which may be "it":

1) a cup of sugar - if you've run out of sugar I'm your man
2) a sizeable collection of worthless stamps from the 1980s - if this is what it takes you might have to be patient because I haven't seen these in about 20 years.
3) a basic understanding of Microsoft Word - again you'll have to be patient as I'm not a fast typer but if you need a document written.... you guessed it, I have what it takes

So I guess they are the main ones.... ummmm, oh I can take out the bins on bin night if that happens to be what it takes. But you might have to remind me though, because I'm kind of forgetful.

For those ladies who would like to chat I have a guaranteed 100% penis free "face pic PG" which I'm happy to provide access to, and for anyone who asks I've gone to the trouble of also creating a face free "dick pic PG"

And for anyone who can't wait to send or receive a message to get access to my face pic PG, I have made one really bad face pic available. In a typical show of arrogance I insisted on using this particular image despite numerous warnings from female friends who strongly advised against using a photo where I'm both wearing an awful wig and drinking a premix Jim Beam & Cola. My thoughts on the matter are that if this photo is the worst you can spot about my profile and it's a deal breaker then I'm not sure you're looking hard enough!

I'm mainly looking for women or couples but if I'm attracted to a guy then who knows, try me. When it comes to play there's nothing I won't consider and very little I won't do.

Like most of us I love my kink but I appreciate that everyone has their own unique desires and boundaries so I'm always mindful to be respectful of other people's limitations. I expect the same in return.

* Unlike some others on this site, I'm not cheap. D&D definitely cost extra!
Ideal partner
Extremely sexual with a side of kink. Fun loving, can crack a joke, is comfortable in their own skin, and loves to hang out naked. You'll be confident and independent, but you won't have to host because I can play at my place, and live close to the city. I gravitate towards down to earth people, as that's the sort of person I believe I am, so if that's not you and it doesn't work out, then no grudges please. I'm definitely open to meeting someone for an ongoing FWB relationship if that's how things turn out, but also happy if someone just wants to use me for sex. 😉

Very excited to see where this all leads. Happy shagging everyone.
| | | |
| --- | --- | --- |
| Gender: | Male | |
| Age | 43 | |
| Location | Brunswick West, VIC | |
| Status | Single | |
| Sexual Preference | Pansexual | |
| | | |
| --- | --- | --- |
| Height | 183 cm (6'0'') | |
| Weight | 67 kg | |
| Body Type | Slim | |
| Eyes | Hazel | |
| Hair | Brown | |
| Tattoos | Arm, Leg, Ankle, Other | |
| Piercings | Ears, Belly Button, Nipple | |
| Body Hair | Light | |
| Pubic Hair | Manicured | |
| Endowment Length | 20 cm (8'') - 23 cm (9'') | |
| Endowment Girth | Average | |
| Circumcised | No | |
| | | |
| --- | --- | --- |
| Lifestyle | Adventurous | |
| Drinking | I drink socially | |
| Smoking | Non-Smoker | |
| Drugs | I don't take drugs | |
| Practice Safe Sex | Always | |
| | | |
| --- | --- | --- |
| Ethnic Background | White / Caucasian | |
| Personality | Optimist / Easy going | |
| Star Sign | Virgo | |
| | | |
| --- | --- | --- |
| Have Children | Yes, but don't live with me | |
| Want Children | No | |
| | | |
| --- | --- | --- |
| Education | Bachelor degree | |
| Industry | Marketing & Communications | |
1 on 1 sex
Anal sex - Giving
BDSM
Cuckold - partner watching
Dom
Group Sex / Orgies
Oral Sex - Giving
Oral Sex - Receiving
Picture swapping
Restrained / Rope play
Sex in public / Outdoors
the freedom to explore new things