Standard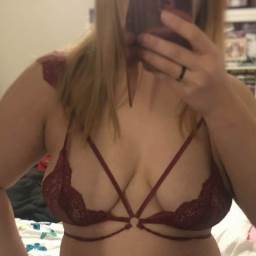 Member Validations (1)
I had a great time with this girl, it was a very fun afternoon. She's a fun girl boys and smart too.... Loves her ice cream! ;) -
bignthickmmm
View More
Click to locate
Melbourne
, VIC
29, Female
Melbourne, VIC
Looking for Men, Couples, Groups between 27 & 40 for A relationship, Casual encounters, Friendship
Funny? Smart and sexy? It is possible to have it all...

Sex friends are easy enough to find but I think I'm ready to try for something more. Having said that I have forgotten what it's like to be in a relationship - and before I meet my future hubby , I need to have plenty of sex stories to tell him, so yes I am looking for fun as well.

Don't take this to heart: Because so many of you have taken awkward photos of your dick, I have courteously provided two of the most common poses with my finger to demonstrate the ludicrousness of it all.

Right about me:

A professional intellectual, who likes to have a laugh now and again. I'm open and honest I'll tell you what's on my mind! Without the mind games. Well unless it's cheeky banter.

As like 99% of fellow Melburnians I like my coffee. I work in the STEM field but outside that I do Pilates, dancing, art classes and hikes and like to have a swim once in a while. Science will always be my first love.
I love summer and I can't picture a more perfect day than lazing around at the beach after indulging in a good ol BBQ.
To my friends I'm the loud outspoken one in the group. I'm very opinionated about a lot of things. Yes I am a feminist!!!
Shock horror ! But I'm not a lesbian or a smelly armpit hippie... I digress. Oh expect conversations with me in real life being kinda like this lol.

If you would like to meet up with me for sex this is how it's going to work. I need to meet up with you in a public setting. Consider this a pseudo date. Coffee, drink, meal whatever. Your job there is to stimulate me enough in engaging conversation. If you are able to produce sounds other than grunts we might have a chance there.
Then you will invite me back and because I have gained trust and think you're worthy of my time we will have a great time.

I like sex to be wild and passionate. ;)
Ideal partner
Have a dick pic as your display picture? Then fuck off. I don't have time to deal with you, and your attempt to impress me with your weak masculinity.

I have noticed during my time on AMM that a lot of guys describe themselves as "down to earth and Honest" as a justification for the sheer arrogance and ignorance they later display... It doesn't fool me so you can Fuck Off if you are one of these simpletons. That felt good to get off my chest.

A fellow professional and educated man is ideal. I prefer something more than one night stands... I do have a type - white and slightly older guys. Sorry everyone else !
If your profile is littered with poor English (and it's obviously your first language) - don't bother. I won't reply.

No married or committed guys please! Unless it's open. I have a strong ethical background and would never want to be part of something that can hurt someone.



| | |
| --- | --- |
| Gender: | Female |
| Age | 29 |
| Location | Melbourne, VIC |
| Status | Single |
| Sexual Preference | Bicurious |
| | |
| --- | --- |
| Height | 160 cm (5'3'') |
| Body Type | Average |
| Eyes | Brown |
| Hair | Blonde |
| Pubic Hair | Manicured |
| Bra Cup | E and Above |
| | |
| --- | --- |
| Lifestyle | Active |
| Drinking | Only rarely |
| Smoking | Non-Smoker |
| Practice Safe Sex | Always |
| | |
| --- | --- |
| Ethnic Background | Asian |
| Personality | Analytical |
| Star Sign | Aquarius |
| | |
| --- | --- |
| Have Children | No |
| Want Children | Yes |
| | |
| --- | --- |
| Education | Bachelor degree |
| Industry | Engineering |
1 on 1 sex
Banter
Group Sex / Orgies
Handcuffs
Intelligence
Oral Sex - Giving
Oral Sex - Receiving
Picture swapping
Sex in public / Outdoors
Spanking
Toys (Vibrators / Strapons etc)