Silver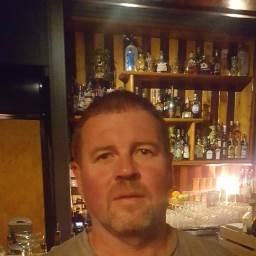 Click to locate
West Leederville
, WA
53, Male
West Leederville, WA
Looking for Women, Couples, Non-binary between 21 & 60 for A relationship, Casual encounters, Something discreet, Friendship, Something kinky
A bit of a "Mr Right Now" not so much a "Mr Right"' but adaptable, quality time over quantity time.
Hi, I'm 53, time sort of crept up on me, I don't think I look or act it, highly original not, but really :), certainly don't feel it but apparently I am so gotta live with it, I'm me, feel the same as I ever have, bit of a "Peter Pan complex".

I'm single with no ties & live alone. I'm into reading, movies, JJJ music, sport (esp Rugby Union), I'm open minded about most things, fairly leftwing. Looking to meet with other open minded people, see what happens, if we click you never know, just go with the flow
I'm not pushy or into anything too heavy, I respect people's limits & expect the same.

I'd rather meet up rather than endless pingpong, messages, emails or text, got to love spontaneity, live the moment, it's fun.

I try to respond to all messages & hope people do the same to me, even a "thanks but no thanks" is good rather than just ignoring, politeness is cool, got to love manners.

Just a note people, www stands for "world wide web", we're on a "public domain", if you don't want to be looked at don't go online, easy, I'm not going to contact someone who obviously isn't looking for someone like me so don't freak at if I look at your profile and/or photos, I'm human so curious, nosey even :-)
Ideal partner
Want to meet like minded people, don't really want to set a criterea, as if I put limits then I could miss out on meeting great people, love some curves on a woman, a sucker for cleavage.

Got a thing for transgenders as well, don't consider myself bi, trans are women, it's my profile so my logic :-)

I'm willing to meet most anyone & take it from there, as I expect most people also are, basically play it as it happens.

Thanks for looking in.
| | | |
| --- | --- | --- |
| Gender: | Male | |
| Age | 53 | |
| Location | West Leederville, WA | |
| Status | Single | |
| Sexual Preference | Straight | |
| Can Host | Yes | |
| | | |
| --- | --- | --- |
| Height | 170 cm (5'7'') | |
| Weight | 85 kg | |
| Body Type | Average | |
| Eyes | Blue | |
| Hair | Brown | |
| Piercings | Ears | |
| Body Hair | Light | |
| Circumcised | Yes | |
| | | |
| --- | --- | --- |
| Lifestyle | Relaxed | |
| Drinking | I drink socially | |
| Smoking | Only occasionally | |
| Drugs | I don't take drugs | |
| Practice Safe Sex | If Required | |
| | | |
| --- | --- | --- |
| Ethnic Background | White / Caucasian | |
| Personality | Outgoing / Sociable | |
| Star Sign | Sagittarius | |
| | | |
| --- | --- | --- |
| Have Children | No | |
| Want Children | No | |
| | | |
| --- | --- | --- |
| Education | Diploma/Certificate | |
| Industry | Trades & Services | |
1 on 1 sex
Anal sex - Giving
Breast play
Group Sex / Orgies
Naturism / Nudity
Oral Sex - Giving
Oral Sex - Receiving
Spanking
Spontaneity
Swinging
Uninhibited