Silver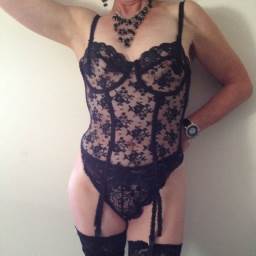 Member Validations (4)
Absolutely lovely sensual couple who we enjoyed spending time with... Drinks, dinner, then after dinner entertainment... Mmmmm Can't wait for our next play time together -
Wewantfun999
View More
Click to locate
Melbourne
, VIC
52, Female & 54, Male
Melbourne, VIC
Looking for Women, Couples Any Age for Casual encounters, Erotic chat or email, Friendship, Something kinky
Sensual bbc lover
We're a mature and loving long-term couple who are interested in enjoying some fun sensual friendships that offer warm & intimate company in & out of the bedroom. We get on best with people who engage in interesting & enticing conversation. We're looking to enjoy some warm,sensual,slow, pleasurable & satisfying fun sexual experiences with select people we mention in "our ideal partner" below.

We're very genuine,nice and friendly,warm and affectionate,tactile and sensual, passionate and sexy,caring and giving,and enjoy a laugh and some fun. We love to give and receive immense pleasure and intense sexual satisfaction. We're busy white-collar professionals,and are a very respectful,accepting,relaxed,easy-going,open-minded,compassionate,considerate couple.

The woman here is very sensual and sexy,giving and accommodating. She loves and enjoys pleasuring & satisfying very well hung (preferably black) respectful gentlemen,and her male partner loves watching her sensually enjoy these very well hung gentlemen slowly and longingly,until both are ultimately and completely satisfied.

We have a nice big 4-person spa, professional massage table (the male here is qualified in relaxation massage) and a fun adult sex board game we can all enjoy together.

On regular occasions,the woman here feels the need and desire to taste a very well hung,preferably black male,and we'd like to develop an on-going friendship and regular gorgeous experiences together with these select gentlemen who enjoy sex slowly and longingly,appreciating the sensual build up of sexual tension with lots of foreplay and pleasurable sex as we both enjoy the climaxes we crave,continuing relaxed sensual fun times together long-term.

Of course,we're very clean,hygienic and d&d free,and expect the same from others. We love lots of sensual & sexy fun,stimulating all the erotic senses enjoying the pleasures & ultimate satisfaction we're all seeking from here in a relaxed and unhurried time together.
Ideal partner
We're very interested and looking for the company of a variety of sensual and sexy people to meet up with regularly,as a refreshing alternative to the usual conservative and social friendships.

Primarily,we're looking for respectful,polite,mature (preferably black) gentlemen for the sensual and sexual pleasure and satisfaction of the woman here. She has a soft spot for respectful very well hung (preferably black) gentlemen who are blessed with at least 9" of thick,cut and smooth cock,and who enjoy lots of pleasurable foreplay and sex slowly and longingly, building up to intense & mind-blowingly satisfying orgasms.

We like to get to know each other first over a few drinks and nibbles,and if we all connect and get on well together,enjoy all the "delights" we have to share with one another over an afternoon or evening of sensual,erotic, pleasurable, satisfying and fun foreplay and sex.

Enjoying warm,sensual,sexy,tactile,passionate,fun and intimate times together, relishing lots of slow intensely pleasurable and satisfying sexual occasions with each other can be such a wonderfully fulfilling fun and erotic experience. We're looking to develop an on-going friendship "with benefits" where we can enjoy some social and sexual company in and out of the bedroom,and catch up on regular occasions.

If a sexually confident and experienced,very sensual and sexy,slim and mature woman interests you,and you're a respectful polite (black) gentleman blessed with a very well hung cock who enjoys your foreplay and sex slowly and longingly,then we'd love you to contact us so we can arrange for us to meet up,get to know you and enjoy each other's "delights" soon !

We're also interested in enjoying a fun friendship with other couples too. A couple with whom we can form a lovely warm & intimate friendship together, relax over a meal and/or drinks and enjoy some social, erotic and sexual company in and out of the bedroom sounds fabulous. Please contact us if you're interested.

And we're also interested in finding a lovely warm,sensual mature women who is interested in joining us as well. Enjoying one another's company socially and sexually in and out of the bedroom and you joining the woman here to enjoy a lovely black gentleman with us sounds like a lot of fun. Please contact us if you're interested,we'd love to hear from you.

We're happy to exchange pg's,and mob ph nos. for easier contact,as we too are busy and haven't the time to engage in constant email "ping-pong". We will reply to all messages from paid-up profiles that match who we're seeking. We ask you to please show us the same respect of sending us a polite reply if we show an interest in catching up with you too.

We look forward to hearing from you and catching up to enjoy lots of sensual,pleasurable and satisfying fun times together . . . take care xxx

NB : GUYS - we're flattered by your interest,but if you don't match who we're looking for,PLEASE don't waste your time & effort and save your messages & winks for relevant profiles. Unfortunately we won't be replying to your very kind invitation to make contact. Thank you.

PS : Guys who do however match who we're looking for are very welcome to contact us,and we very much look forward to hearing from and meeting up with you soon.
Female
Male
Age
52
54
Location
Melbourne, VIC
Relationship
In a relationship
Sexual Preference
Bisexual
Straight
Experience
Sexually Confident
How We Play
Exploring our kinks & fetishes
| | | |
| --- | --- | --- |
| Height | 157.5 cm (5'2'') | 183 cm (6'0'') |
| Weight | 52 kg | 85 kg |
| Body Type | Slim | Average |
| Eyes | Brown | Blue |
| Hair | Blonde | Red |
| Piercings | Ears | - |
| Body Hair | | Light |
| Pubic Hair | Shaved / Waxed / Lasered | Shaved / Waxed / Lasered |
| Bra Cup | B | |
| Endowment Length | | 13 cm (5'') - 15 cm (6'') |
| Endowment Girth | | Thick |
| Circumcised | | Yes |
| | | |
| --- | --- | --- |
| Lifestyle | Relaxed | Relaxed |
| Drinking | I drink socially | Only rarely |
| Smoking | I am trying to quit | Non-Smoker |
| Practice Safe Sex | If Required | If Required |
| | | |
| --- | --- | --- |
| Ethnic Background | White / Caucasian | White / Caucasian |
| Personality | Sensitive / Caring | Sensitive / Caring |
| Star Sign | Gemini | Sagittarius |
| | | |
| --- | --- | --- |
| Have Children | Yes, but don't live with me | Yes, but don't live with me |
| Want Children | No | No |
| | | |
| --- | --- | --- |
| Education | High school/Equivalent | Bachelor degree |
| Industry | Sales | Self Employment |
Adult sex games
Big black cock
Erotic foreplay
Exhibitionism
Heels/stockings/lingerie
Nude beaches
Oral Sex - Giving
Oral Sex - Receiving
Satisfying orgasmic sex
Sensual full-body massages
Sex in Public/Outdoors
Sex in the spa
Sexy role play
Sexy underwear/clothing
Slow sensual sex
Tactile pleasures
Titilate tantalise tease
Toys (vibrators/strap-ons,etc)
Voyeurism
Well hung black men