Standard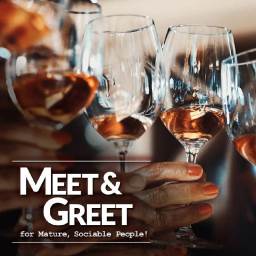 Looking for Couples between 50 & 99 for Friendship
Meetup3065 is a Party Organiser
A Meet and Greet for Sociable People!
NEXT EVENT: We're overseas for a couple of months, so the next gathering will be Saturday 25 May.

Meetup3065 is a social group for people at the more mature end of the age spectrum who are interested in the couples' dating scene. We meet for Saturday evening drinks at a bar in the CBD about six times a year.

Ideal partner
The group comprises a wide range of people and interests. We don't discriminate on the basis of age, race, body shape, the state of your pubic hair or sexual preferences.

The events we host are free (we do offer people the opportunity to make a gold coin donation to assist with running costs) and are restricted to couples only (although single women who are interested in meeting couples and who have been introduced by an existing member are welcome).

It is NOT a sex party. It's a friendly, no-hassle event where people can meet with people who share their interests for a bit of no-pressure social interaction. It's therefore very suitable for couples who are new to the scene and who would like to meet with other real people, and avoid the hassle of dealing with the many fakes and dreamers that infest the online dating websites.

We usually get between 20 and 30 couples to each event - including from the inexperienced to seasoned veterans - from soft swingers to group sex enthusiasts.

It's pretty much a DIY affair. Buy your own drinks. Stay as long as you like. The only other rules we have are:

- No touting of any commercial services
- Attendees must indicate in advance that they are coming
- No inappropriate behavior

If you think you'd be interested in coming to such events, send us a wink or message and we'll get back to you.

Note: Would existing members please ensure that you tell us if you change your contact email address, otherwise we can't contact you.

We don't have any profile photos. If people ask to see them we will presume they haven't bothered to read our profile or that they are just trying to collect pictures. We ignore them, and laugh at how pathetic they are!

Catching up with old friends
Meeting new people