Standard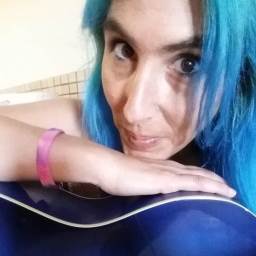 Click to locate
Mooloolaba
, QLD
42, Female
Mooloolaba, QLD
Looking for Women, Couples Any Age for Friendship
Deliciously Bad
*New edit - To everyone who is sending me winks and chat requests, thank you... But I'm really not looking for chat or hook ups. I am super flattered by the number of you who are interested in getting to know me... But I want to make it 100% clear, I am not here for play or meeting sex partners.

Return to normal programming...
Hello AMM-ers.
I am Eva, the AMM sexpert! I write loads of the articles and blogs we have on the site and absolutely love not only my job but the replies and comments I get from y'all.
I've decided to open up my profile from invisible to be a little bit more open about who I am and what I do... But also so you can send me messages and replies and article suggestions etc too.


I will NOT tolerate rudeness, sleaziness, or toxic masculinity.
Do not send me pictures of your genitals... They will end up online somewhere, and I will not be kind.

A bit about me: I am fun and flirty and looking to connect in all different ways... I love people's brains and interests and what makes them tick.
I don't particularly care what you look like, if you can make me laugh and make me think the battle is half won already.

I am open minded, confident and intelligent. I say what I mean and mean what I say and love people who are the same.

I have two male partners in my life (both very much aware of each other) and so I rarely look for, or need/want male playmates.

Women I enjoy and adore and would love to make some like minded friends (couples welcome) and connections. They don't need to be of the sexy kind... Although that's always a possibility.

I am not particularly good at girly girl things. Not interested in shopping trips and "chick flicks". But I'll eat a bucket of KFC and watch an entire season of Star Trek in a weekend.

So that's basically me... Please stop in, say G'day.
It'd be super rad to hear from you.
Ideal partner
Open minded.
Fun.
Feminist but not radical. I am a former sex worker... So don't ever SWERF me.
Enjoys a party (wink wink... We all know what this means)
Has read a couple of books in their life (doesn't have to be Dostoevsky... I'm cool with Stephen King or even Sweet Valley High too)
Likes Doctor Who and bad afternoon TV.
Smokes
Can spend hours sitting in their PJs eating m&ms and doesn't care if their hair isn't brushed.
Is real. Doesn't mind the word cunt.

Is that you?
Say hi!


| | | |
| --- | --- | --- |
| Gender: | Female | |
| Age | 42 | |
| Location | Mooloolaba, QLD | |
| Status | Married | |
| Sexual Preference | Bisexual | |
| | | |
| --- | --- | --- |
| Height | 162.5 cm (5'4'') | |
| Weight | 64 kg | |
| Body Type | Average | |
| Eyes | Brown | |
| Hair | Mermaid | |
| Tattoos | Leg, Ankle, Other | |
| Piercings | Belly Button | |
| Pubic Hair | Manicured | |
| Bra Cup | DD | |
| | | |
| --- | --- | --- |
| Lifestyle | Couch potato | |
| Drinking | I drink socially | |
| Smoking | I am a smoker | |
| Practice Safe Sex | Always | |
| | | |
| --- | --- | --- |
| Ethnic Background | Other | |
| Personality | Funny / Witty / Sarcastic | |
| Star Sign | Pisces | |
| | | |
| --- | --- | --- |
| Have Children | Yes | |
| Want Children | No | |
| | | |
| --- | --- | --- |
| Education | Diploma/Certificate | |
| Industry | Advertising, Arts & Media | |
1 on 1 sex
Group Sex / Orgies
Oral Sex - Giving
Oral Sex - Receiving
Spanking
Toys (Vibrators / Strapons etc)