Some of my information is pending approval. Check out my profile later!
Platinum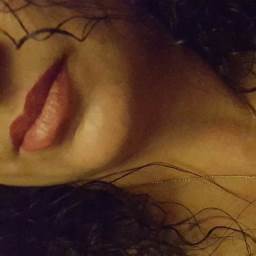 Member Validations (1)
What can I say about this amazing woman. Down to earth, and easy to talk to. Has a wonderful personality, and amazing smile that will make you feel right at home. As for everything sexually, she's second to none. very sensual and understands the art of sex -
talltraveller6
View More
Click to locate
Adelaide
, SA
Looking for Men, Women, Couples, Groups, Non-binary Any Age for Casual encounters, Friendship
SexEducator is a Party Organiser
Scroll down to IDEAL PARTNER for Profile Writing Ideas.
PLEASE NOTE - Rude, derogatory or thoughtless (eg: 'hi' or 'how are you'?) messages will be ignored. My profile is detailed surely you'll find something in there to talk about.

* POSTAGE PAID MESSAGING IS AVAILABLE *

AMM is on in the background while I am working on other things so please be patient as I will get around to replying. And, for those wondering if I am here for personal reasons the answer is 'sometimes' I've met a man who gives my heart warm fuzzies, however, being a sapiosexual I do enjoy engaging conversation but I am open and will always be friendly and nice to people.

ANNOUNCEMENT - Kimmi's is under renovations to offer "Elixir" this will be a combination of initial foundation workshop and event. You only have to attend the foundation offering once but you can only attend the event if you have attended a foundation workshop.

I am now branching out into professional Somatic Sex Education and Intimacy & Attraction Facilitation my intention is to help people understand relating and relationships?!

If your body is craving intimacy – but you can't put your finger on what you actually need, want or desire from your relationship - maybe I can help. We are usually influenced on how to relate to people within an intimate relationship by our parents, based upon and heavily influenced by their cultural and/or religious beliefs. There are so many variables that can affect the course of how we communicate with others and let's face it if you're not getting your needs met, then it's possible that neither is your partner.

For those who like to grow, it may be necessary for our usual ways of thinking to be challenged, for someone to open new and fresh ways of looking into how it is that do, and could, we relate to people and then deepen our intimate relationships. When it comes to being a better lover, an authentic person in that most intimate of human relations, we especially need to continuously explore and improve, because, the simple fact is, we don't know, what we don't know. And there will always be more to learn as we and our partner grow and change.

If you'd like to learn more about:
* Mismatched libido's;
* Why do you end up in the friend's zone;
* How do you get my partner to ask for what they want;
* Ejaculation choice training;
* How do I become a better lover?;

Workshops will be available all over Australia very soon contact me to find out more.

Ideal partner
ONLINE DATING HINTS & TIPS

The list below is just my opinion. It's your choice what works for you and what doesn't and if it helps - great!

Things to consider.......

* Not all people are on this site just want to f*ck!!!

* Your INITIAL POINT OF CONTACT - Hi, How r u? What r u doin? Are all quite thoughtless and it's these questions are so generic that they feel so boring!

Your initial point of contact could be 'Hi' or 'Hi, I saw your light on and thought I would pop in for a coffee. I read in your profile that you're into.......(ask a leading question here)'. I sure as shit know who I want to invest my time in. Find something in their profile and start there.

* Spend time on YOUR PROFILE - if you can't be bothered with yourself then why would anyone else be...

* Write your profile from the READERS PERSPECTIVE. Using 'Do you like' instead of 'I like'. People want to know how they can fit into your life and not just a list of things of your personal interests that you usually do alone.

* Say what you DO want and not what you DON'T want! The word relationship means different things to different people so don't miss out on connecting because you're not speaking the same language. Clarify both your definitions before writing someone off!

These are my definition of.....(my opinion of course)
* (NSA) - A f*ck and f*ck off - a throwaway shag/meaningless;
* (F*ckBuddy) - Well that felt good, let's do it again.
* (Playmate) - You communicate regularly and may catch up outside of the bedroom as well.

*** This may come at a complete surprise to some people but these are ALL types of RELATIONSHIPS ***

* Add HUMOUR - so many people say they have a good sense of humour yet there's nothing funny in their profile (at all). Even if you're not a matched you just might make someone giggle by sharing that humour! (Personally, I love a good dad-joke)

* Own your QUIRKS. If you're into Star Wars, knitting or lawn bowls, say so. The reader can see what you're passionate about and it shows you have interests and you won't be complete 'barnacle'.

* Your PROFILE NAME might be funny or a turn on to you but I'm not sure a dinner reservation under the name 'fukurgapingasshole' is ideal. And, PORN actresses (because they are ACTING) are paid and for a good reason because adult nappies aren't cheap you know!!!

* PLEASE PLEASE PLEASE - Include a leading question at 'every' point of contact so people have something to actually reply to and continue the conversation. Continual statement based messages can be hard work.

* Your PHOTOS - Ok ok, I get it! Some people just don't photo well but I'd rather a friendly smile than a pic of your dick while sitting on the toilet O_o And, in my opinion, men are SO MUCH more attractive when they're in front of me...So, ladies don't write off a camera-shy man because mastering the art of the perfect selfie isn't a priority for him, it's all in the eyes.

* FOCUS - we have so much choice but if you are sincerely wanting to meet with people then give someone an appropriate amount of time (personal to you). Let us start treating people with a lot more respect.

* Don't be afraid to get off the keyboard and have an actual conversation, phone numbers can be blocked and a 15 min chat can save you so much time. If you're not a match that's ok, you're seeking different things so wish each other well and share a dad-joke instead and make a friend!!!

* Trust your gut - if something feels off, it probably is!

* We're all busy people so if your circumstances change to let them know that instead of throwing them crumbs, stringing them along or just ghosting them - it's cruel, mean and unnecessary.

This is a sex site but it doesn't mean you can't make some friends along the way and remember to treat people nicely you just never know what they're dealing with.

Happy AMM connecting xx
| | | |
| --- | --- | --- |
| Gender: | Female | |
| Age | 43 | |
| Location | Adelaide, SA | |
| Status | In a relationship | |
| Sexual Preference | Straight | |
| Can Host | Yes | |
| | | |
| --- | --- | --- |
| Height | 165 cm (5'5'') | |
| Body Type | Athletic | |
| Eyes | Brown | |
| Hair | Brown | |
| Tattoos | Other | |
| | | |
| --- | --- | --- |
| Lifestyle | Relaxed | |
| Drinking | I drink socially | |
| Smoking | Non-Smoker | |
| Drugs | I don't take drugs, I don't smoke weed (No 420) | |
| Practice Safe Sex | Always | |
| | | |
| --- | --- | --- |
| Ethnic Background | Mixed Race | |
| Personality | Honest / Genuine | |
| Star Sign | Aquarius | |
| | | |
| --- | --- | --- |
| Have Children | No | |
| Want Children | Ask me later | |
Consent
Erotic massage
Genuine and respectful people
Helping people
Intelligent conversation
Primal passion
Sapiosexual
Sensual & Passionate Sex
Tantra
Tantric and erotic massage
Trust and Clear Communication