The Couples Club is Sydney's first fully approved sex on premises adult club giving you the opportunity meet other sexy, like-minded couples.
The Couples Club is Australia's original swingers Club which has been operating for over 20 years and remains Sydney's premiere venue.
The venue is like a nightclub with the option to play, you do what you want to do, there's no pressure but with the sexually charged environment it's the ideal way to meet like-minded couples for some sexy flirting or more.
Enter the stunning artist designed entrance and you'll find the upstairs level is eclectic and decadent and you can socialise and ease into the night. The downstairs "play" level has change rooms, a spa to warm up those cold winter nights and separate play areas. The Couples Club has undergone major remodelling in the Bar Lounge area and you're going to love the red mood lighting which is not only flattering but very sexy! The red velvet lounges and ottomans give the club a luxurious feel and combined with the funky new wine glass shaped drinks tables the club now has a spacious modern look.
The Club is BYO and the bar staff will look after your drinks throughout the night. There are lockers, separate change rooms and towels are provided.
The Couples Club is a genuine couples club with a dedicated venue built and designed as a club for genuine swinging couples and we do not "hire" single girls to accompany guys. The venue is only open on the nights the club is open and doesn't operate as anything else during other business hours.
Friday & Saturday nights are strictly couples & ladies only while Thursday & Sunday nights do allow a small number of single guys (who must meet the Club's criteria) to come along to make the mix more interesting. The Couples Club is open Thursday to Sunday night from 9pm.
The Club hosts regular theme nights such as Angels & Demons, a fetish dress party is held on the second Friday of each month, Casanova Party, a night dedicated to female pleasure on the last Saturday of each month. It also hosts a First Timers night for curious newbie couples to come along and just enjoy the experience of openly flirting and being flirted with in a non-threatening sexually charged atmosphere.
The Couples Club was Australia's original swingers Club and remains Sydney's premiere adult venue to explore your fantasies. Whether you love to swing or you're just looking for a sexy social night check out The Couples Club this weekend.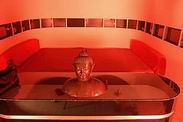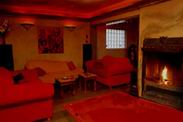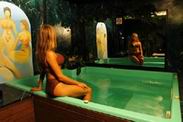 Cosmopolitan featured a real life story based on a couple attending Angels & Demons in their February 2013 edition.
Click Here
Swingers Club
226 Commonwealth Street, Surry Hills